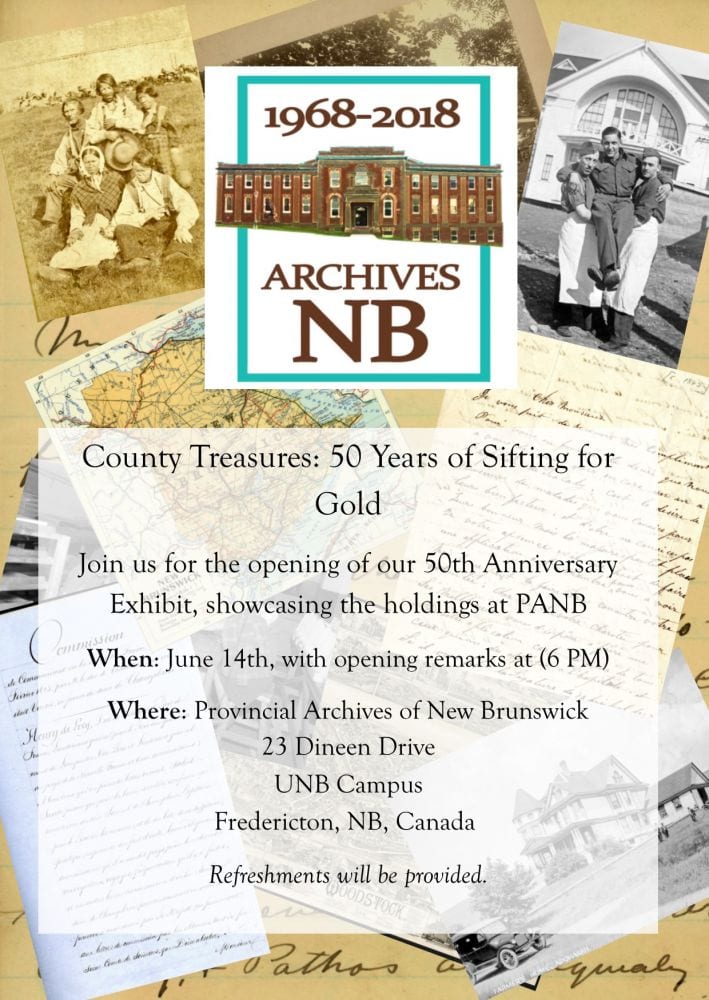 An invitation from the Provincial Archives of New Brunswick to join them on 14 June 2018 at 6:00 p.m. for the launch of their 50th Anniversary Exhibit.
PANB provides a fantastic collection of resources and boundless co-operation with NBGS.
We urge our members to attend this event, if possible, to show our respect and admiration for the work done by PANB.