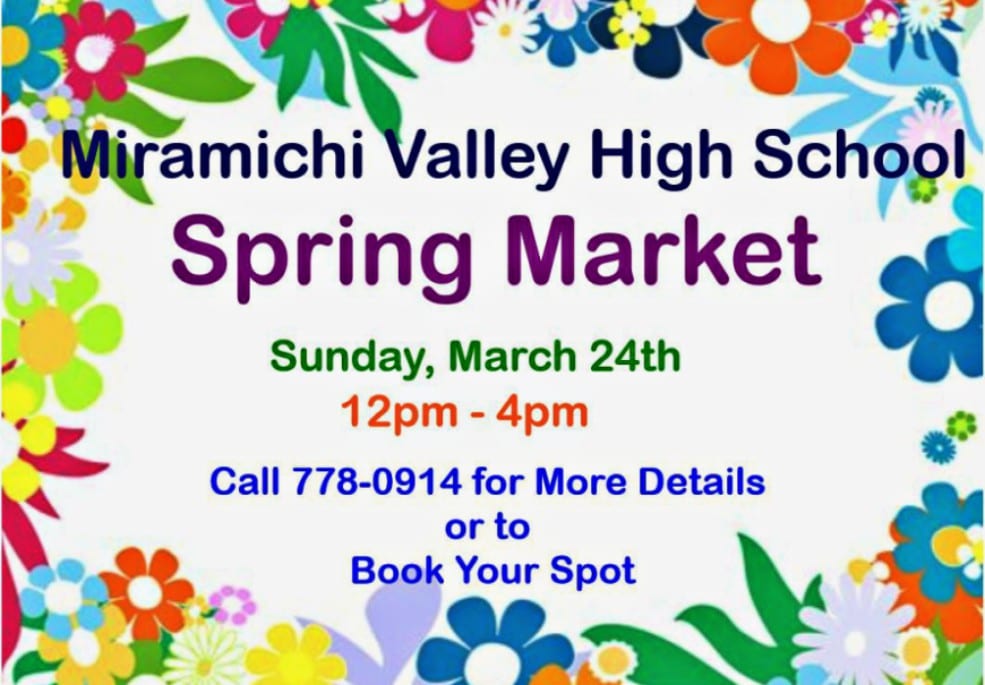 With spring about eight weeks away, are you a:
Crafts Person?
Self Employer?
Product Representative?
Baker?
Knitter?
Crocheter?
Sewer?
Quilter?
Artisan?
Etc.?
The 1st Miramichi Valley High School Market of the 2019 Year – "Spring Market" will be taking place on Sunday, March 24th, 2019, from 12:00 PM noon to 4:00 PM at the Miramichi Valley High School, located at 345 McKenna Avenue, in Newcastle.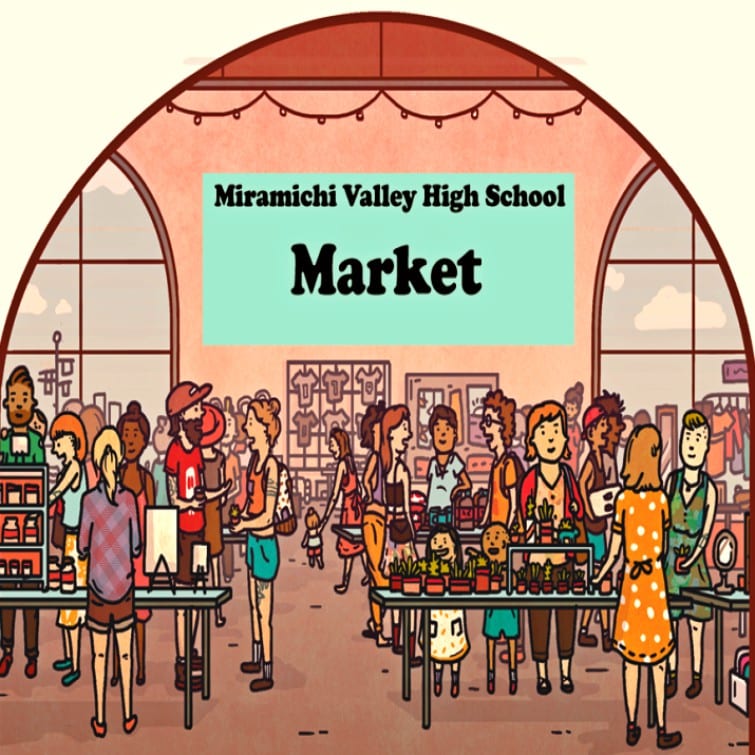 Table Rentals are $20.00 each, or bring your own for $10.00 a space (limited number available).
For more information, or to book a spot, contact Sandra Raymond Bruce or Gregg Bruce at 1-506-773-0914.
Also, be sure to "view" and "like" Miramichi Valley High School Market on Facebook at: https://www.facebook.com/MiramichiValleyHighSchoolMarket/
Find the event on Facebook and on Mighty Miramichi Community Events Calendar