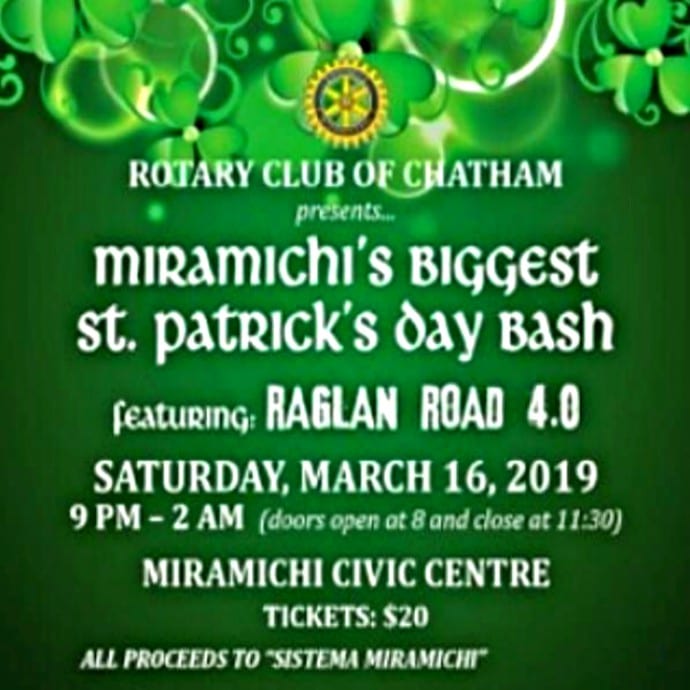 On Saturday, March 16th, 2019, come out from 9:00 pm to 2:00 am to the Miramichi Civic Centre, 487 King George Highway in Newcastle as the Rotary Club of Chatham presents "Miramichi's Biggest Saint Patrick's Day Bash" – "Raglan Road 4.0".
The doors will open at 8:00 pm and will close at 11:30 pm.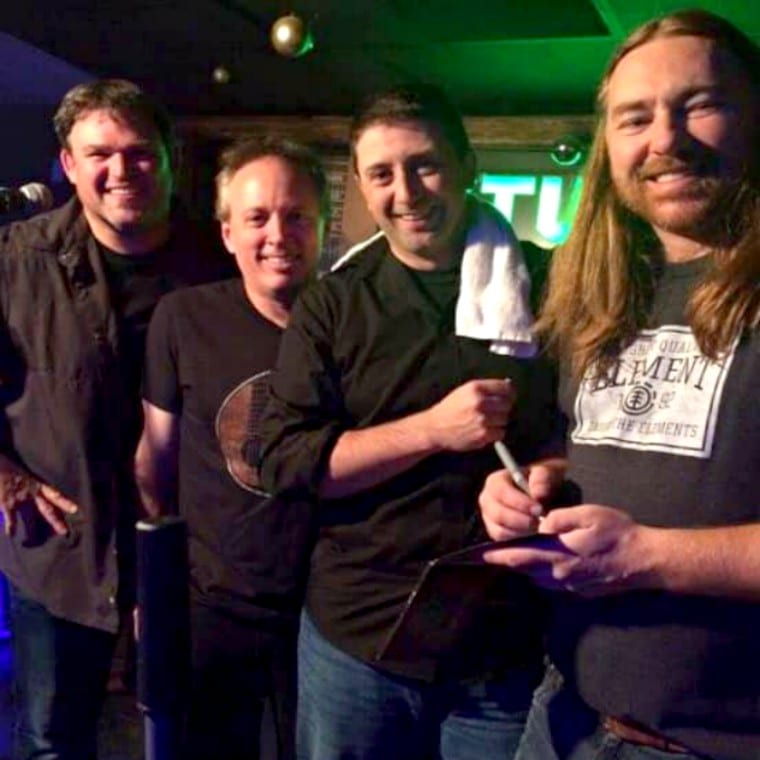 Tickets are $20.00 and sold in advance at the N & J Convenience, 447 King George Highway, in Newcastle and at the Family Convenience Ltd., 231 Wellington Street, in Chatham.
The proceeds of this event will go towards the Sistema Miramichi Program.
Find the event on Facebook and on Mighty Miramichi's Community Events Calendar
"Visit" on the Web and "View" and "Like" on Facebook
99.3 The River FM – http://www.993theriver.com/ and https://www.facebook.com/993theriver/
Rotary Club of Chatham –http://rotaryclubofchatham.ca/ and https://www.facebook.com/rotaryclubofchatham/
Raglan Road – https://www.facebook.com/raglanroadmusic/
N & J Convenience – https://www.facebook.com/NJ-Convenience-150998635044614/
Sistema Miramichi Program – http://sistemanb.ca/centres/miramichi-centre and https://www.facebook.com/sistemanbmiramichicentre/