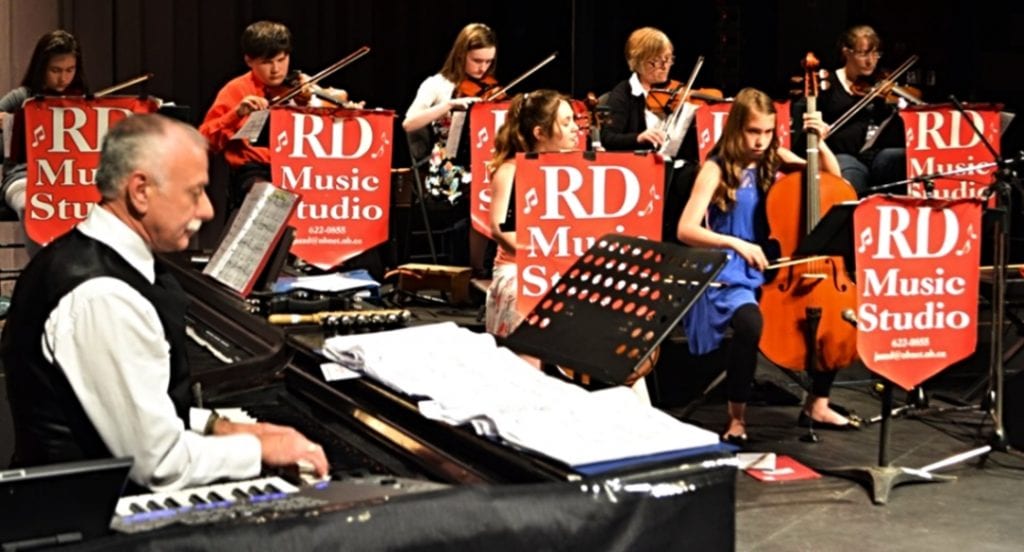 An evening of musical entertainment! Come and support local talents!
On Saturday, May 25th, 2019, from 6:30 pm to 9:30 pm, come out to the Théâtre Gilles Laplante at the Carrefour Communautaire Beausoleil, 300 Chemin Beaverbrook Road, Miramichi.
It's the 8th Annual Performance of Ronald Doiron Music Studio.
This annual show, performances from beginners to more advance, very young children to adults showing different instruments and styles of music, from singles, duo to larger groups of ensembles.
Admission: $15.00 per person, in advance or at the door and Children under 5 years of age are free!
For more information, contact 1-506-622-0855 or 1-506-625-1645.
Find the event on Facebook at:
https://www.facebook.com/events/384228259092826/