Life Lessons
Until we learn a lesson, we keep getting it again, and again!
IF PEOPLE TAKE ADVANTAGE OF YOU

If your friends expect you to solve their problems, carry their stuff, clean their mess, buy their lunch, and you keep doing it, it will keep happening.
IF YOU KEEP GETTING RIPPED OFF

If you allow yourself to be cheated by landlords, auto mechanics and repairmen, it will keep happening.

Until you find some courage or learn some skills, you will bleed money.
IF YOU KEEP DATING JERKS

If you tolerate rude, lazy, selfish boyfriends, figuring any relationship is better than no relationship, you'll meet an endless stream of "partners from hell".
History repeats itself until we make a stand.
You might say, if I was somewhere else, maybe Hawaii, or if I had different friends, I wouldn't have these problems!
Yes you would!
When we have a weakness, it's like a magnet. Wherever we go we attract the same lessons.
It's a law of life.
Miserable people say, "Why does everything happen to me?"

Effective people say, "I'd better learn this lesson, it keeps coming back!"
Assume that every problem in your life is a lesson to make you stronger. Then you never feel like a victim.

You do it for your benefit.
from THE DAILY GURU

www.ConsciousOne.com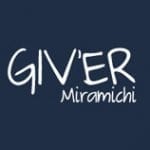 Giv'er Miramichi is about "What's up, what's new, what's happening". We are focused on building people up, supporting one another and celebrating our successes.