Miramichi Fishing Report for Thursday, September 19, 2013
It has been another week of very high water which has literally put a damper on what is usually prime Fall angling time.  As a result, there are generally few anglers inclined to even try to get on the water, if that is even possible in some areas.  Some are fishing from boats.  Yet there are places where anglers are getting out and catching the odd fish, and seeing others.
The positive is that the water is dropping (some estimate about half of the last raise by Wednesday) and reasonably good weather is in the forecast.
Unless fresh fish are missing the trapnets at Cassilis and Millerton, there is only an average of two or three combined being counted on a good day.  Yet anglers are seeing fish, but they are not taking well.  The Little Southwest and Cains are seeing fall trout spawning.  Outside, the colours are beginning to change on the trees.  So, a true read on everything is a bit of a crap shoot.
W. W. Doak and Sons in Doaktown said the water was quite high on Tuesday, but dropping.  It had dropped about half the raise from the recent rain, and anglers were at least starting to see fish again and catching a few.  Generally, the water was higher in the lower parts of the river below the Mouth of the Cains, and lower in the area above Doaktown.  There was a report of a 48-inch salmon above Doaktown last week.
Flies of choice were combinations of the standard Summer Patterns and traditional Fall patterns.  These included Ally Shrimps, General Practitioners, Same-Thing-Murrays, Undertakers and White-tailed Green Machines on nos. 4 & 6 hooks.
Derek Munn of Ledges Inn in Doaktown and Mountain Channel in the Rapids area said the water was high, but dropping slowly.  There were some fish around, but they were not taking well.  They had caught two on the Cains River and one on the Main Southwest.  The Cains was generally fishably high by Wednesday evening.
Flies of choice were Marabous, Green Slimes and General Practitioners.
Herb Barry Sr. of Herb's Fly Shop on the Station Road in Blackville said the water there was still quite high but late Tuesday, but dropping quickly, although it still had two feet more to get down to near normal.  Anglers were seeing some fish and catching the odd one here and there. They were also catching some trout.
Flies of choice were those with lots of colour such as Ally's Shrimps, General Practitioners, L.T. Specials, Chief Needabahs, Cascades and Same-Thing-Murrays.
Curtis Miramichi River Outfitting in Blackville said the water was quite high, but dropping.  Anglers were seeing fish, but they were not taking well.  A few had been caught on the Cains.  Canoeing to enjoy the Fall colours was getting under way.
Flies of choice were L.T. Specials, Same-Thing-Murrays, General Practitioners and Ally Shrimps.
George Routledge of George's Fly Shop at the Mouth of Renous in Quarryville said conditions there were very poor due to high water, resulting with hardly an angler even trying to get out.  He has hardly seen a person come into his shop in the last few days.  It was not possible on Wednesday of this week to get out at the Mouth of Renous.  A boat would certainly be handy.
Flies of choice were bright reds as the water is dark.  Therefore use General Practitioners, Ally's Shrimps, L.T. Specials, Mickey Finns, Cascade Alleys and Chief Needabahs.
Jim Laws of Miramichi Hunting and Fishing in Newcastle, Miramichi reported lots of water, but angling definitely on the slow side.  He was hoping conditions would improve for the weekend.  Anglers were picking up only the odd fish, and not many were even bothering to try in these conditions.  He also noted that the Striped Bass have not returned to the normal angling areas of Miramichi, but they normally return towards the end of September.
Flies of choice were Ally's Shrimps, White-tailed Green Machines and some dry flies and Bombers.
Syd Matchett of Trout Brook Fly Shop on the Northwest Miramichi said angling was very quiet.  He wasn't sure if there were just no numbers of fish around, or no anglers attempting to get out in any numbers.  Maybe it was a combination of both.  The Crown Reserve stretches are now closed and the Northwest is open only from the Mouth of Little River down stream.  The water was dropping, so he was hoping for a turn for the better by the weekend.
Flies of choice were Shady Ladies, Bear Hairs, White-tailed Green Machines and Fall patterns such as L.T. Specials, Ally's Shrimps and General Practitioners.
Debbie Norton of Upper Oxbow Outdoor Adventures on the Little Southwest Miramichi's report was supplied by guide and riverman Brett Silliker.  He said the water was very high on Wednesday, which put a limit on where one could fish.  He noted that the trees and foliage are beginning to change colour, and that they were seeing good numbers of trout in their Fall fashion, getting ready to spawn.  (The trout season is now closed, so any catches must be released).  Anglers were seeing some fish and catching a few.
Flies of choice were Yellow-Winged Butterflies and Blue Charms on no. 4 hooks.
By the time next week's column reaches you, the moose season will be well under way that morning, so dress with hunter orange if venturing off the beaten track, and don't be fishing with any flies tied with moose hair!
So as the parade of Fall colours begins, and the water drops, Make time to get out and "on the water".
Don't forget to show your support for our sponsors, because without them, this column would not be possible.
Visit Deals 4 U in Miramichi for your grocery needs, and good Cuban cigars to celebrate getting back to the rivers.
Providing quality gear for the outdoor enthusiast all year round, Pronature in Miramichi has you covered. Stop in to check out their rods, reels, tackle and gear.
Fishing Packages are available at the newly renovated Days Inn in Miramichi, located in the heart of downtown Miramichi, just steps from the mighty Miramichi River.
ANY FINANCIAL CONTRIBUTIONS TOWARD HELPING WITH THIS COLUMN ARE GREATLY APPRECIATED. Click here to donate now.  A SPECIAL THANKS to all who made contributions.
Thought for the Week: "In these sad and ominous days of mad fortune chasing, every patriotic, thoughtful citizen, whether he fishes or not, should lament that we have not among our countrymen more fishermen."  Grover Cleveland
The Miramichi Salmon Association cordially invites you to attend the 12th Annual Saint John Autumn Run fundraising banquet, scheduled for November 6th at the Delta Brunswick, Saint John. This is a joint MSA/ASF/NB Salmon Council dinner and all proceeds are dedicated to the continued expansion of smolt tracking research and assessment on the Miramichi River. We are especially pleased to announce that Lino Celeste, retired CEO and President of NB Tel and longtime  salmon conservationist, will be this year's Honorary Dinner Chair. For tickets or for more information, call the MSA at 506-457-2220 or visit www.miramichisalmon.ca
Atlantic Salmon Federation News
Wednesday, Sept. 18, 2013
FOLLOW ASF RESTORATION WORKSHOP – As It Happens
~~~~~~~~~~~~~~~~~~~~~~~~~~~~~~~~~~~~~~~~~~~~~~~~
or the next two days ASF is hosting an international Atlantic salmon workshop on "What Works, What Doesn't" in restoration. Several times through Wednesday and Thursday ASF will be BLOGGING on what is being shared.
You can follow these presentations and shared lessons at the blogging page:
http://asf.ca/blog_1.html
There will be 29 presentations from researchers and restoration specialists with experience throughout the range of the wild Atlantic salmon. For information on the presentations, including agenda and abstracts, go to:
http://asf.ca/2013recoveryworkshop.html
With the presentations beginning in 15 minutes, stay up-to-date by checking the blog site regularly.
In other news:
Concerns raised on development of New Brunswick Mine.
~~~~~~~~~~~~~~~~~~~~~~~~~~~~~~~~~~~~~~~~~~~~~~~~
The Sisson Brook development is raising concerns about impacts on streams that feed into the Nashwaak, a salmon river.
http://asf.ca/concerns-raised-on-new-mine-in-nb.html
Redevelopment of Maine Waterway
~~~~~~~~~~~~~~~~~~~~~~~~~~~~~~~~~~~~~~~~~~~~~~~~
ASF is very involved with the redevelopment of the Sabattus River at Lisbon, to benefit migratory species.
http://asf.ca/sabattus-stream-repairs-at-lisbon.html
~~~~~~~~~~~~~~~~~~~~~~~~~~~~~~~~~~~~~~~~~~~~~~~~
E-MAIL:
From: Gary Tanner
Not my happiest blog post:  http://theriverscourse.blogspot.com/2013/09/a-really-good-man.html
With Respect,
Gary
~~~~~~~~~~~~~~~~~~~~~~~~~~~~~~~~~~~~~~~~~~~~~~~~
Doug,
I love your website!  My wife and I are scheduled to come in to Doaktown and fish with the folks at Pond's Lodge.  I guide in Montana, the Florida Keys and here in Wisconsin.  It's our honeymoon, my wife's idea to come fish the Miramichi.  It is a childhood dream of mine, plus then we move on to Grand Manan Island and the Bay of Fundy for the rest our trip.  I certainly will buy you book when I get into Doaktown.
I hope we'll have some fall colors.
Brian Ramsey
~~~~~~~~~~~~~~~~~~~~~~~~~~~~~~~~~~~~~~~~~~~~~~~~
Until next week
TIGHT LINES
DOUG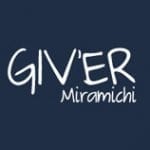 Giv'er Miramichi is about "What's up, what's new, what's happening". We are focused on building people up, supporting one another and celebrating our successes.