Planet Zee: The Pulse of Your Party
Everyone has favourite songs, from toe tapping tunes that make it impossible to sit still, to particular melodies that almost magically transport people back through time to a special place, moment, or person. Music can create a new cherished memory in an instant.
But getting the music just right for a party, isn't as easy as it might seem. Anybody can put together a playlist of favourite songs and walk away, but it takes a seasoned entertainment professional to feel the pulse of the room and intuitively understand an audience's mood.
There's a new DJ service in town that not only has all the right songs, but knows just when to play them. And with 30 years experience in the music industry Planet Zee, the new professional DJ service from Millbank Music, makes sure the dance floor is always full. If you want a DJ who works your whole event, then Planet Zee is for you.
Their aim is to provide a very reliable high-end professional DJ Show at affordable rates. Perfect for weddings, office parties, proms, dances, anniversaries, retirement or whatever you're celebrating, if you want to dance all night, enjoy ambiance during your special dinner, or transform any space into a trendy night club with rhythmic LED flashing lights and smoke, Planet Zee has you covered. Their high-end sound system, light show and special effects are portable and ready to travel—locally owned and operated, they service the entire province of New Brunswick.
Since launching in 2012 Planet Zee has experienced great success and are growing rapidly. Feedback from clients has been very positive. And that's because they go the extra mile to create a good show. They've got every kind of music a client would want from old time rock 'n roll and classic country to standards from crooners like Frank Sinatra and modern pop tunes from artists like Lady Gaga. Rates vary depending on a client's needs, distance travelled, etc. but range from $400 to $800.
The bottom line is Planet Zee offers clients peace of mind and a commitment to do things right the first time. Contact them at 506-773-6980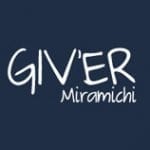 Giv'er Miramichi is about "What's up, what's new, what's happening". We are focused on building people up, supporting one another and celebrating our successes.