February a busy month for Downtowns Miramichi
The January thaw has occurred now we wait in anticipation of the 2014 Winter Olympic  Games  from  February 7 to 23, 2014. It is the date we as a nation embrace our athletics who has worked for years and part of second or one goal can result in joy and celebration or the disappointment of defeat. We must show our appreciation for all the  dedication the athletics have done to represent us.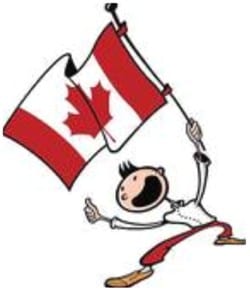 Feb. 7th, 2014 – Hockey Jersey Day. The Downtowns Miramichi would like to have everyone to show their Canadian Pride. This will be a fun day to wear your colours to school or work.  February 7th, will be Miramichi Hockey Jersey Day .It is the start of the Olympics and everyone can show their support to our athletics by wearing their hockey jersey. It is also a great way to start the White Gold Festival in the city.
In preparation of the Olympics, the downtown businesses have been asked to decorate their windows with a Sport theme depicting the Olympics.  We encourage everyone to remember to prepare for the enjoyment of watching the games by stopping into the local stores located in DowntownS Miramichi.
Feb. 8, 2014   Horse Drawn Wagon Rides – The Newcastle Business District is pleased to coordinate Free Horse Drawn Sleigh Rides around the Queen Elizabeth Square as part of the White Gold Festival.  The rides will be offered from 2-4pm. The sponsors for this event  sponsored by Scotiabank, BMO, Beaubear Credit Union, TD Canada Trust and the Newcastle Business District.
Feb. 14, 2014   St.  Valentines Day is in the midst of the Olympics- and we are encouraging everyone to wear Red and White on this day.  Remember to order your flowers in advance from our local flower shops, and special treats for the special person in your life.  The camera will be out in the DowntownS this day and hopefully snapping a few photos of individuals sharing a kiss in our downtowns. Everyone is encouraged to wear Red and White in celebration of St. Valentine Days and the Olympics.
Feb.18  Annual General Meeting of DowntownS Miramichi  – Historic Chatham Business District and Downtown Miramichi Business Network (Newcastle Business District). This will be hosted at the Howard Johnson Inn and Suites. NBD AGM will start at 5:00 pm, HCBD will start at 5;30 and a joint dinner with a short presentation of both Strategic Plans will take place at 6:30. For reservations please call M. Williamson at 778-0900 or 622-2244.
For further info contact Mavis Williamson, GM, DowntownS Miramichi- Newcastle Business Distinct 622-2244 & Historic Chatham Business District at 778-0900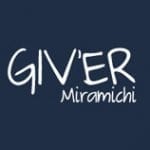 Giv'er Miramichi is about "What's up, what's new, what's happening". We are focused on building people up, supporting one another and celebrating our successes.