Drive 4Ur School Fundraiser May 16 at Blackville School

Towne Ford is partnering up with Blackville High School student council to host a test-drive fundraising event on Saturday, May 16. For every valid test-drive completed, Ford Motor Company of Canada will donate $20 to the participating community partner – up to $6,000 total!
If you wish, you can pre-register for your test drive in advance at https://www.drive4ur.com/en/drive4ur. Participants must be 18 years or older and have a valid driver's license.
The event begins at the school at 9:00am. There will also be a bake sale, yard sale, BBQ & car wash. Come out and support Blackville High's Student Council and Grad Class of 2016!
For more information, visit the Facebook event page at https://www.facebook.com/events/1431648677136185/.
The Little Drive That Goes a Long Way!
Drive 4UR School helps Canadian local schools raise money to support the needs of student and school programs.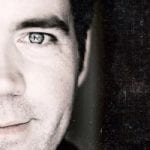 Les McLaughlin has been a website developer with MCG Media since 2003 and a long-time community ambassador of the village of Blackville.