Blackville Homecoming Weekend July 31 to August 2
Mark your calendars now for Homecoming Weekend 2015 that takes place Friday, July 31 to Sunday, August 2! This three-day event is open to anyone who attended school in the area that is now served by Blackville School. It's the perfect opportunity to reconnect with classmates, faculty and staff, and a time to enjoy summer in Blackville!
Make sure to tell all your family and friends, locally and from away! Locals are urged to attend.
On Friday, July 31, a Meet & Greet and weekend registration will be held at the Tom Donovan Arena in Renous at 7:00pm. Cost for meet and greet is $5. Or registration for the weekend is $15 per person.
Saturday, August 1, breakfast will be served at local restaurants from 8:00am to 11:00am. From 11:00am to 9:00pm is a time to visit with family and friends, with a dance following at the Tom Donovan Arena from 9:00pm to 12:00am. The cost for the dance is $10, with music provided by the band Short Sweet Ride and bar provided by Renous Rec Centre.
On Sunday, August 2, a picnic will be held at the Blackville Municipal Park beginning at 1:00pm. Hotdogs and hamburgers will be served and the first 300-400 are free.
Rooms to Rent
If anyone is interested in renting out a room for this weekend event, please contact Helen at 843-9892 or Cecilia at 843-2836.
For more information, visit www.villageofblackville.com/blackville_homecoming.html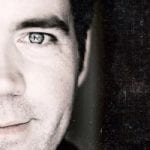 Les McLaughlin has been a website developer with MCG Media since 2003 and a long-time community ambassador of the village of Blackville.