The Countdown is on to the 2015 Blackville Homecoming
The countdown to Blackville Homecoming is on! The three-day homecoming weekend takes place this weekend, Friday, July 31 to Sunday, August 2 and is open to anyone who attended school in the area that is now served by Blackville School. It's the perfect opportunity to reconnect with classmates, faculty and staff, and a time to enjoy summer in Blackville! Make sure to tell all your family and friends, locally and from away!
On Friday, July 31, a meet & greet and weekend registration will be held at the Tom Donovan Arena in Renous at 7 pm. Cost for meet and greet is $5. Or registration for the weekend is $15 per person.
Breakfast will be available on Saturday, August 1 at local restaurants from 8 am to 11 am. From 11 am to 9 pm is a time to visit with family and friends, with a dance following at the Tom Donovan Arena from 9 pm to 12 am. The cost for the dance is $10, with music provided by the band Short Sweet Ride and bar provided by Renous Rec Centre.
A Picnic will be held at the Blackville Municipal Park beginning at 1 pm on Sunday, August 2. Hot dogs and hamburgers will be served and the first 300-400 are free.
Rooms available for rent:
Gloria Kelly
43A Digby Street (3 Rooms available)
843-6281
Donnie Keenan
1240 Howard Road (2 bedroom log home)
843-7709
Hollowoods Sporting Camps
97 Underwood Drive, Blackville
843-6691
Wade Hallihan
Gray Rapids(2 bedroom house)
623-8618
Nine Pine Motel Blackville
4 rooms
843-6479
Morada Resort
Chelmsford
622-7057 or Eric at 625-3650
Glenna Donahue
South Cains Road (camp that sleeps 6)
843-2439
Jody Alward
Private Room with bath at 28 Bubas Lane
(off South Cains River Road)
Friendly animals on Premises but not in room
Phone 625-7233
Steve Smith
Three bedroom log cabin off Barnettville Road on the river
(one Queen, one double and one with two bunks)
866-9183
Gene Donovan
2 log camps for rent
843-6106
Melissa Mountain
2 bedroom camp on the river on Howard road
645-0061 or 457-8950
For more information, visit www.villageofblackville.com.
The post The Countdown is on to the 2015 Blackville Homecoming appeared first on Memories of Blackville.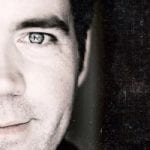 Les McLaughlin has been a website developer with MCG Media since 2003 and a long-time community ambassador of the village of Blackville.