4th Annual Blackville Power Track Biker Rally
The 4th Annual Blackville Power Track Biker Rally will take place on Friday, August 14 and Saturday, August 15 at 336 MacLaggan Drive in Blackville.
A favourite amongst motorcycle enthusiasts, the weekend consists of camping, biker games like slow ride, dart throw and water gun pass, live music and a burn out stand. An onsite canteen is available serving breakfast and great fast food. There will be a full indoor bar or you can bring your own alcohol. The Power Track also has a covered outdoor stage and well groomed camping grounds.
Cost of admission is $25 for a Weekend Pass, that includes Friday evening live entertainment with The Dusty Angels and the Saturday night concert featuring Alter Ego! For Saturday-only admission, the cost is $20. Camping is free.
For more details contact Allan Washburn by email at or by phone at (506) 624-3908. This event is NOT affiliated with any motorcycle club. All bikers are welcome! This is a licensed event – must be 19+ to enter.
A portion of the proceeds go to help The Josie Foundation. The Josie Foundation is a non-profit incorporated Foundation whose aim is to establish, receive and maintain a fund for the relief of economic hardship for individuals (families) within the Miramichi area who may be encountering financial difficulty as a result of chronic illness.
For more information, visit www.blackvillepowertrack.com.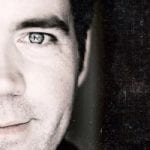 Les McLaughlin has been a website developer with MCG Media since 2003 and a long-time community ambassador of the village of Blackville.