August Update from Councillor Tony "Bucket" Walsh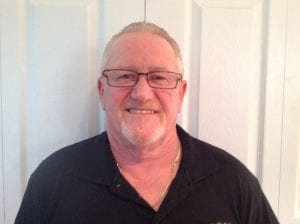 First of all I want to apologize for this post being a bit late as I was quite busy and even slid in a holiday! Our new payroll centre is under way as everyone can see from the bridge. Construction is going up! Our new K-8 school is well under way as well. The Radio Street upgrade has been completed and presently there are four stop signs … the decision whether the traffic lights go back up is still on the table.
The Ironmen hosted the Nationals and the tournament was a huge success. I personally hosted the Newfoundland Team and I loved the experience and the ball team really enjoyed the Miramcihi and the hospitality!
Our Streets that were designated are being paved as I write this as the weather continues to be terrific. We are in the process of going to our recycling project so stay tuned.
We approved motions for Trevors Nissan and Miramichi Naturopathic Health Clinic to expand their businesses. They will look awesome as I have seen the plans. Our new Tourist Eco-centre has been a huge success by the numbers council have received.
I attended the Folk Song Festival and every show and dinner were sold out. Susan Butler and staff once again did what they do best and hosted an amazing festival. I also attended Acadian Days in the park which was also a huge success.
People have been asking me how I like council after nine months … I reply saying it is quite demanding by times but I thoroughly enjoy and it keeps me so very involved in our great City which is moving ahead in a positive way.
Anne and I were blessed with the birth of our great grandson Charlie, his mother, our granddaughter Elizabeth is doing great. We visited them in Ontario in the middle of August along with all our other grandchildren.
In closing anyone having any problems or concerns always feel free to contact myself at 622-4612.
Thank you,
Bucket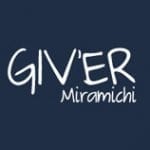 Giv'er Miramichi is about "What's up, what's new, what's happening". We are focused on building people up, supporting one another and celebrating our successes.