Timberwolves host Dieppe Commandos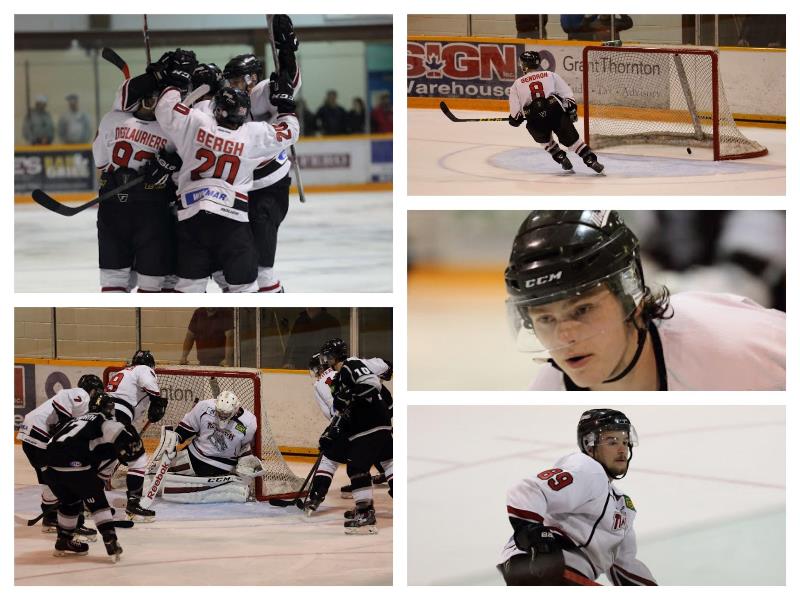 Photos above from September 19th home game, courtesy Greg MacDiarmid.
Last weekend was a great one for our Miramichi Timberwolves. They travelled to St. Stephen on Friday and defeated the County Aces 5-2. Then on Saturday night they hosted the Valley Jr. A Wildcats at the Miramichi Civic Centre defeating them 5-1.
This weekend the Dieppe Commandos are coming to town. Game time is 7:30 PM Saturday September 26th at the Miramichi Civic Centre on the King George Hwy in Newcastle. Come on out and support the boys! Go T-Wolves!
T-Wolves Home Game Schedule 2015-16 Season
10-03-2015 County Aces VS Miramichi Timberwolves 7:30 PM
10-15-2015 Summerside Western Capitals VS Miramichi Timberwolves 7:30 PM
10-17-2015 County Aces VS Miramichi Timberwolves 7:30 PM
10-24-2015 Truro Bearcats VS Miramichi Timberwolves 7:30 PM
11-07-2015 Yarmouth Jr. A Mariners VS Miramichi Timberwolves 7:30 PM
11-14-2015 Pictou County Weeks Crushers VS Miramichi Timberwolves 7:30 PM
11-21-2015 Campbellton Tigers VS Miramichi Timberwolves 7:00 PM
12-05-2015 County Aces VS Miramichi Timberwolves 7:30 PM
12-19-2015 Amherst Ramblers VS Miramichi Timberwolves 7:30 PM
01-09-2016 Dieppe Commandos VS Miramichi Timberwolves 7:30 PM
01-16-2016 Campbellton Tigers VS Miramichi Timberwolves 7:30 PM
01-22-2016 Summerside Western Capitals VS Miramichi Timberwolves 7:30 PM
01-23-2016 South Shore Lumberjacks VS Miramichi Timberwolves 7:30 PM
01-30-2016 Summerside Western Capitals VS Miramichi Timberwolves 7:30 PM
02-05-2016 Amherst Ramblers VS Miramichi Timberwolves 7:30 PM
02-06-2016 Dieppe Commandos VS Miramichi Timberwolves 7:30 PM
02-13-2016 Woodstock Slammers VS Miramichi Timberwolves 7:30 PM
02-20-2016 Woodstock Slammers VS Miramichi Timberwolves 7:30 PM
02-27-2016 Yarmouth Jr. A Mariners VS Miramichi Timberwolves 7:30 PM
03-04-2016 Woodstock Slammers VS Miramichi Timberwolves 7:30 PM
03-05-2016 Campbellton Tigers VS Miramichi Timberwolves 7:30 PM