October Update from Councillor Tony "Bucket" Walsh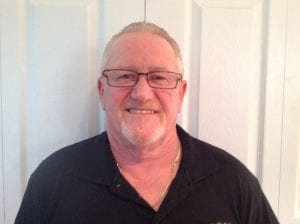 All council attended the Municipalities Conference in Fredericton, from November 2nd to the 4th. It was an educational symposium and learning experience for Councillor Lordon and myself. It is final that the lights on King George Highway and Radio Street will no longer be operating. There are stop signs and pedestrian crosswalk from Radio Street to School Street. Please advance carefully when you enter the highway.
Once again Miramichi showed its hospitality in hosting the NB Country Music Hall of Fame, emceed by our very own Susan Butler. Locals Jimmy Cunnigham and the late George Allain were inducted into the hall.
Congratulations to our newest MP Pat Finnegan who was successful in the recent Federal Election. To our outgoing MP, Tilly O'Neill Gordon, thank you for your years of hard work and for everything you have done for our riding of Miramichi-Grand Lake.
The Miramichi Seniors Club also celebrated their 45th Anniversary.
Congratulations to local winners at the NB Music Awards, The Terry Whalen Band, who were awarded the" Blues Artist of the Year", as well as City Natives, who won for "Aboriginal Recording of the Year", one of the Members , Blake Francis, hails from Eel Ground.
Curbside recycling has begun throughout the Miramichi on every other week. Any concerns you have you may call 778-2278 or 778-CART.
A flag was raised for Foster Families Appreciation Week , from October 18-24, at Queen Elizabeth Park.
The city hosted Hon. Heather Humphries, Minister for Arts Heritage and Gaaeltacht, Ireland at Middle Island. She paid respect to the many immigrants seeking a better life in our Country; she also expressed gratitude to the many citizens who assisted those immigrants who landed on our shores.
North Shore Construction has just about completed all the paving for the year along with Roach's Paving doing up potholes and side roads.
We are well into the budget sessions and I am learning about how our great city survives through each department. It is a very lengthy process and we will not be done until late December.
The Payroll Centre and the New West Elementary School construction continues.
In closing, if you have any questions, comments or concerns, you can contact me at 622-4612.
Thank you,
Tony (Bucket) Walsh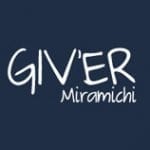 Giv'er Miramichi is about "What's up, what's new, what's happening". We are focused on building people up, supporting one another and celebrating our successes.