Remembrance Day Services in Northumberland County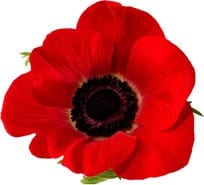 Miramichi – Newcastle
Nov 11: The Remembrance Day Service for Miramichi Branch #10 will be held at the Miramichi Civic Centre. The service starts at 10:45am with the two-minute silence at 11am. The public should be in their seats by 10:45am and anyone laying a wreath or cross are requested to be at the civic centre by 10:30am. The master of ceremonies is Peter Murphy, President, Miramichi Branch 10. The reviewing officer will be John Forbes, WWII Veteran and the band will be provided by #315RC Air Cadet Squadron.
Miramichi – Chatham
Nov 11: Remembrance Day Service to be held at James M. Hill in the theatre at 11am. The parade forms in the hallway at 10:40am and marches into the theatre at 10:50am and people can be seated in the theatre anytime after 9:30am. A light lunch of soup & sandwiches will follow at the Chatham Legion Branch #3, 304 St Clair St, Chatham. It is free for those on parade and only $5 for the general public, and Bob MacCallum will provide the entertainment. Children on parade will be served hotdogs and pop at the Knights of Columbus hall on King Street.
Nov 11: Military Display at the Museum
The Miramichi History Museum will have an exhibit of military medals, badges and various World War records from the museum on Wednesday, Nov 11th from 1 – 4pm Admission is free. Everyone is welcome. Located at 182 Wellington St., Miramichi.
Upper Miramichi
Nov 8: There will be a Church Service for Legion Members & Veterans. Call Branch for details (506) 369-2330.
Nov 9: Remembrance Service at UMES in Boiestown at 10am and then at CNBA in New Bandon at 11:30am.
Nov 11: Remembrance Day Services at the Normandy #78 Royal Canadian Legion in Boiestown will commence at 10:50am sharp! Please come a few minutes early as seating and space are limited.
A banquet will be held at 6pm, tickets are $12 each and must be ordered by November 5th as there are a limited amount of tickets. Contact Diane Munn (506)369-7218 or call the Branch during regular hours.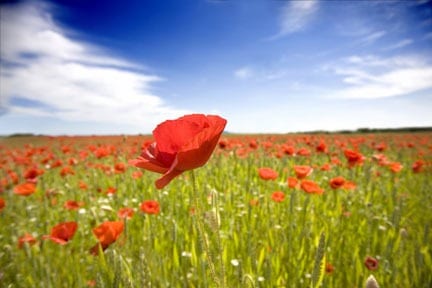 Doaktown
Nov 11: Remembrance Day Services will be held at the Doaktown Legion Branch #23, Dr. Hamilton Drive at 10:50am. Doors open at 10:30am, please be seated by 10:45am. There will be a light reception to follow. Crosses and wreaths may be purchased from the Poppy Chairman, Kenny Carr by calling 506-365-5154.
11am: Church Service is in Doaktown at the United Church at 11am (this is combined for Branches #78 Boiestown and #23 Doaktown).
Blackville
Nov 10: Blackville School will also have a student service on Tuesday, November 10 at 10am – public is welcome to attend this as well.
Nov 11: Remembrance Day services to be held at BHS gymnasium beginning at 10:45am. There will not be a church service this year.
Sunny Corner
Nov 11: Remembrance Day service at NSER High School auditorium. Parade participants will form outside the main entrance at 1:45pm and at 2pm will march to the gym. Doors open at 1:30pm.
4pm: Roast Beef Dinner at the Sunny Corner Legion Branch #90, 26 Tozer Lane. Dinner is $12 for the public. There will be musical entertainment after the dinner.
Millerton
Nov. 10: 8:45am. Remembrance Day service at the Millerton School for the students. Laying of wreaths by students and presentations by local veterans. The public is also welcome to attend. (506) 627-4090
Neguac
Nov 11: Mass at L'eglise St. Bernard (738 rue Principale, Neguac) at 10am followed by the Remembrance Day service. The names of the veterans for which the wreaths were purchased and the names of the veterans for which donations in memory of veterans have been made to the legion will be appointed at the end of the ceremony at the church.
12:30: Lunch at the Royal Canadian Legion (916 rue Principale, Neguac). Tickets $12 for members; $15 for non-members. Tickets for the dinner are now available until November 6 from Eunice Forbes at 776-8049.
2 – 5pm: Social event at the Royal Canadian Legion with the M&S Country. All are welcome to this free event.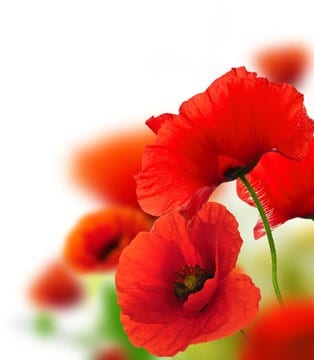 Rogersville
Nov 11: At 9:30am the parade leaves the Legion Branch 38, 1-11127 rue Principale, to march to Saint Francois de Salle Roman Catholic Church. All military groups, service agencies, youth organizations, etc are welcome to join the veterans and Air Cadets in the march.
10am: Mass at the church
11am: Remembrance Day Service at the Legion Branch #38
12 noon: Homemade Baked Bean Dinner. Donation of choice with proceeds to the Legion. This is followed by a Penny Sale at 1:30pm.
4-6pm: Roast Beef Supper at the Legion, $10/plate. Everyone is welcome.
Tabusintac
Nov 11: Remembrance Day Service will be held at Legion Branch #47, 4689 Rte 11, Tabusintac, at 10:30am. Doors open at 9am. Membership cards are available at this time and also purchasing of wreaths and crosses. A light lunch will follow.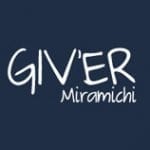 Giv'er Miramichi is about "What's up, what's new, what's happening". We are focused on building people up, supporting one another and celebrating our successes.