Blackville's Michael Waugh Added to Saint John Sea Dogs
General Manager Darrell Young has announced the Saint John Sea Dogs have added defenceman Michael Waugh to the team's 55-player protected list.
Waugh, 17, is the captain of the Miramichi Rivermen of the New Brunswick/ PEI Major Midget Hockey League (NBPEIMMHL).
The native of Blackville, has eight goals and 24 points in 33 games in his third season with Miramichi. Listed at 6'1″ and 180 lbs., Waugh has nine goals and 41 points in 91 NBPEIMMHL games. Michael is the son of Bruce and Arlene Waugh.
"We really like his skating and his ability to move the puck," Young said. "He's also the captain of his team. We like his leadership qualities."
Waugh will stay with his current club for the remainder of the season.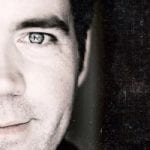 Les McLaughlin has been a website developer with MCG Media since 2003 and a long-time community ambassador of the village of Blackville.