Soup's On Again in the Greater Blackville Region!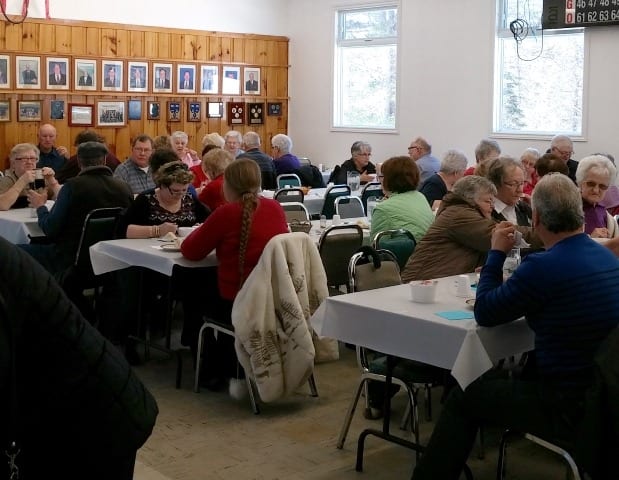 Soup's On is a Greater Blackville Resource Centre (GBRC) project that offers Free Meals and community spirit throughout the greater Blackville area. Various organizations and churches in the area take part by hosting a free community luncheon.
"We are seeing 60 to 100 people in our community taking part in the Soup's On program each week," says GBRC Founder & President, Rev. Albertine LeBlanc. "Soup's On has proven to be a very positive experience for the people of our community. About 85% of participants are senior citizens. It has encouraged many of our seniors and shut-ins to come out to enjoy a meal and socialize."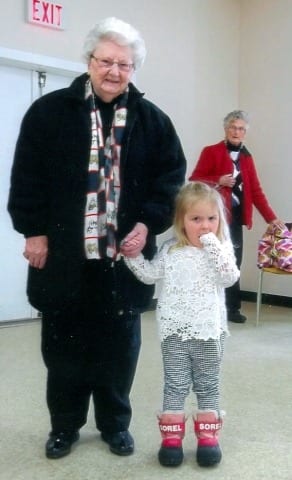 Albertine says they are excited to have three new groups participating this year, bringing the total up to 10 groups.
"I am excited, impressed and inspired by the level of community support," she says. "This started out with everyone serving simple soup & sandwich meals, and now the groups are getting more creative, planning larger meals, and some even provide entertainment."
Valerie Stewart has been participating as a volunteer with the St. Agnes Anglican church since the project began three years ago. The volunteers from her congregation look forward to putting the meal on and have a lot of fun laughing and talking as they cook and serve the food.
"The first year we did it, we were expecting 50 people and 80 turned out, now we are prepared!" she says. "The winter can be depressing for some people, so it is great to have these luncheons available for people to get out of the house. It really is a great benefit for the community." Valerie also attends as many luncheons as she can around the community.
"Even if I don't have anyone to go with, I still go alone, because you know there will always be someone there who you know and can sit with," she says. "I often see people that I haven't connected with in years and its great to have the chance to see them again." Their luncheon on March 15th had a St. Patrick's Day theme. Volunteers wore green and served ham and scallop with cake for dessert.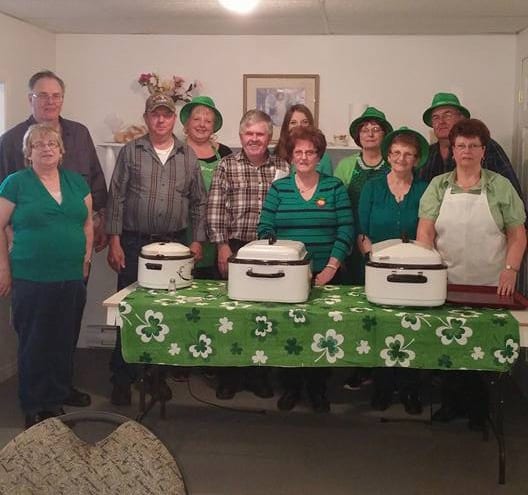 The lunches are free, however donations are accepted at the door which go back into the Soup's On fund. Other support has been received from a small Community Inclusion Network grant and a donation from Dr. Tiffany Keenan.
Upcoming Dates for Soup's On 2016
April 5: Miramichi Fellowship Centre, Blackville
April 12: Blackville School Culinary Arts Class, Blackville School
April 19: Holy Trinity Anglican Church Women, Blackville
GBRC wishes to thank all of the church groups and service groups for their partnership, all of the volunteers who have worked diligently on a minimal budget, and the people of our community who attended.
The free luncheons are open to EVERYONE to come enjoy a meal and socialize. Anyone wishing to volunteer to cook, serve, or organize, please contact one of the hosting organizations listed above, or Rev. LeBlanc at 843-9034.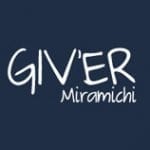 Giv'er Miramichi is about "What's up, what's new, what's happening". We are focused on building people up, supporting one another and celebrating our successes.