Blackville's Biggest Ever Pre-Owned Auto Sale!
Spring on in to Blackville's biggest ever pre-owned auto sale! Hosted by Towne Auto Group (Towne Ford, Towne Mazda and Towne Auto Center), this 26 hour sales event takes place May 5 to May 7 at Blackville Park!
Push, pull or drag your trade-in for $1000! (must have registration)
Towne Auto Group will have more stock than anyone on the river! On the spot financing from an expert F&I Full Time Appraiser!
Stop by to view a large selection of cars, trucks, SUV's and luxury vehicles! Daily bbq.
Thursday, May 5: 9am to 7pm
Friday, May 6: 9am to 7pm
Saturday, May 7: 9am to 3pm
For more information, visit www.towneautogroup.ca.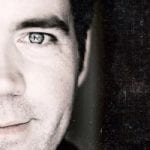 Les McLaughlin has been a website developer with MCG Media since 2003 and a long-time community ambassador of the village of Blackville.