Miramichi Fishing Report for Thursday, June 16, 2016
First, the obvious:  We do not have a problem with low water or warm temperatures!  Recent rain has brought the rivers to spring high, if not even higher.  Did anyone hear rumours about an ark being built?  What's a cubid?
Yet in spite of all the water, there are a few fish being caught.
[wp_bannerize group="doug1″]
W.W. Doak and Sons in Doaktown said the water had been a tad on the low side for the time f year, but with the recent rains, it is quite high.  However, it should begin to drop off nicely by the weekend.  There were a couple of salmon reported caught on the Cains last weekend, one Monday in the Doaktown area and a couple on Tuesday in the Doaktown area.  The water was high enough to run boats.
Flies of choice were Same-Thing-Murrays, Butterflies, Copper Killers and White-tailed Green Machines on nos. 4 & 6 hooks.
Derek Munn of Ledges Inn in Doaktown and Mountain Channel in the Rapids area said the water was high, but not dirty.  He said there were a few salmon around, but not a lot.  There were no trout to speak of.  He'd heard of one striped bass caught above Boiestown.
Flies of choice were Black Ghosts, White-tailed Green Machines, Green-butt Squirrel Tails and Mickey Finns on no. 4 hooks.
Herb Barry Sr. of Herb's Fly Shop on the Station Road in Blackville said the water was spring high, but the river had needed the rain.  Anglers could go where ever they pleased with boats, but there were very few out.  He had not received a report of any salmon, but if anglers were out they should fish close to shore in such high water as the fish in such circumstances will take the path of least resistance.  One angler speculated there were not even chubs or suckers around, and he wondered if the striped bass had eaten them all.
Flies of choice were big and bright such as Butterflies.
Curtis Miramichi River Outfitting in Blackville said angling was very quiet, with the water high and somewhat dirty.  They speculated fishing should be good by the weekend.  Anglers could easily use boats and motors to get around.
Flies of choice were Blue Smurfs, Large Butterflies, and other patterns almost tied as big as spring streamers.  Prior to the rain they had been selling some Bombers and Carter's Bugs.
Jim Laws of Miramichi Hunting and Fishing in Newcastle, Miramichi reported there was lots of water to fish in, but very few anglers out.  Some were using motor boats.  There was only the odd salmon report here and there.
Flies of choice were mainly trout flies before the rain, but now the choice was large Butterflies.
Syd Matchett of Trout Brook Fly Shop on the Northwest Miramichi said angling there was quiet, but one party who had the Stoney Brook Crown Reserve said they had hooked nine salmon.  The water was very high and boats could go almost anywhere.  There were a few salmon moving through, but in no great numbers.
Flies of choice were Shady Ladies and Red-butt White-winged Butterflies.
Debbie Norton of Upper Oxbow Outdoor Adventures on the Little Southwest Miramichi said the water was very high, almost spring-high.  They had caught a grilse on Sunday and there were reports of a few salmon going.  Anglers could go by boat any where they pleased.  There were still some striped bass in the spawning area, but they had hunkered down in the bad weather.  Angling for them should improve as things warm up again.  However, they weren't taking any rubber fish.  If one wanted to fish for them the answer was surface bait and flies.  She figured angling should be good by Sunday.
Flies of choice were Green Machines with glitter tails and large Butterflies on no. 4 hooks.
So with a little patience for the levels to drop off, it is time to be out and "on the water".
Don't forget to show your support for our sponsors, because without them, this column would not be possible.  
ANY FINANCIAL CONTRIBUTIONS TOWARD HELPING WITH THIS COLUMN ARE GREATLY APPRECIATED. Click here to donate now. Or to donate by mail, send to:
Doug Underhill
438 McKinnon Road
Miramichi, NB, Canada, E1V 6G2
A SPECIAL THANKS to all who made contributions last season.
If you would like to sponsor this column, give us a call at (506) 352-7668 or email .
Thought for the Week: "Men and fish are alike.  They both get into trouble when they open their mouths."  ~Author Unknown
E-MAIL:
Congratulations are in order for fly-tyer Daniel Porter whose recent oil painting of The Jock Scott made the July cover of Grays Sporting Journal.  Way to go Daniel!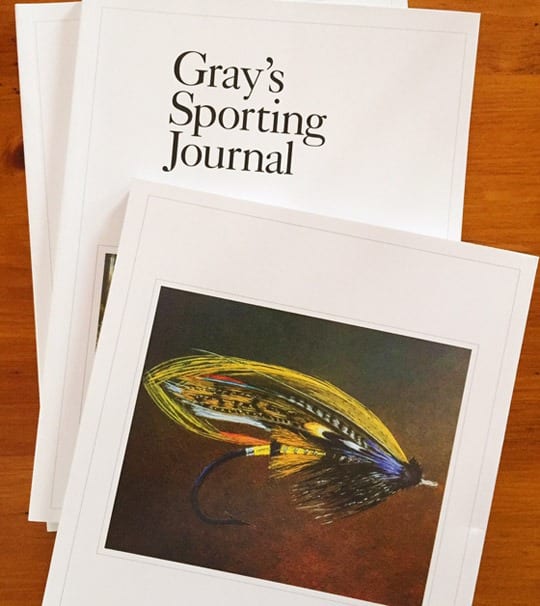 ————————————————————–
Hi Doug
Enjoy your informative report. In your report Stripers as far up as Cains. Fished at Blissfield June 9,10. In our group caught 10 Stripers. Two others this size and one bigger. One other larger fish hooked, could have been Striper or possibly Bright Salmon.
We used sinking tip lines.
Jim Izzard
————————————————————–
Until next week
TIGHT LINES
DOUG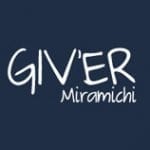 Giv'er Miramichi is about "What's up, what's new, what's happening". We are focused on building people up, supporting one another and celebrating our successes.