1809 Restaurant & Bar Farm to Table Feature
by Jesse MacDonald, Executive Chef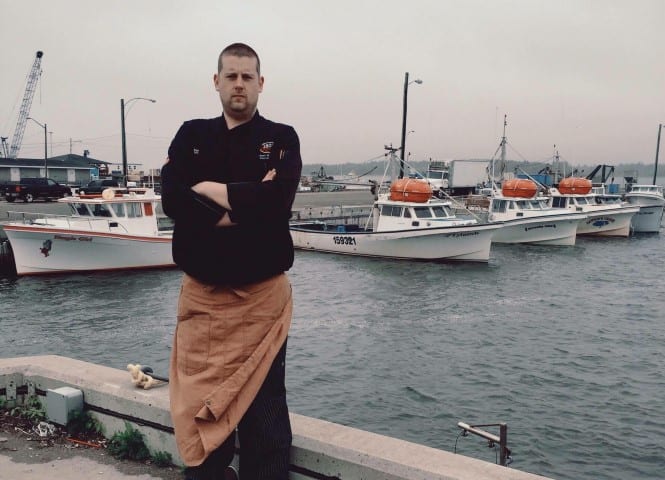 In early May we began a Farm to Table feature at 1809 Restaurant & Bar in the Rodd Miramichi River Hotel. Every night we offer a different dinner entree with a starch, vegetables and protein all sourced locally.
The importance of Farm to Table cooking was instilled in me at an early age. Originally from PEI, I was born in a rural area where farming, fishing and tourism were the only jobs available. My father was a fisherman and my grandfather operated a large farm, in the family five generations. I didn't realize having those industries in my life growing up, would help shape my philosophies as a Chef today.
The bounty the land and sea offer was always obvious to me and because of that I took for granted the quality of the food I was lucky enough to be raised on. I hardly remember my mother ever coming home with meat from a store. Every year my grandfather did a Spring and Fall kill of his livestock. We would stock the deep freezer and that would be our meat supply until the next seasonal kill. I still remember being woken by my mother those early mornings and told the meat was on the way back from the Butcher's Shop. We congregated around my grandparents' table, and by afternoon the meat would be wrapped, labelled, divided and frozen. Although I wasn't partial to most seafood as a boy, we always had the freshest from the sea available. It wasn't until I was exposed to a professional kitchen that I realized everyone doesn't have the luxury of eating this way.
My first exposure was in the dish pit at the Rodd Brudenell River Resort. At only 14, I was curious about the food world, although I didn't realize it until mid-way through high school. That's when the industry took hold of me, and it was my upbringing that gave me a leg up. People who don't know any different don't realize how where food comes from effects flavour. I remember early on I asked Sylvio, a Chef de Partie at Brudenell River at the time, where the Pork Shoulder came from. His response was, "How do you know it's a Pork Shoulder? And how do you know where it came from makes a difference?"
I credit two people for getting me started as a Chef: my good friend Terry, who helped me land that first job, and Sylvio, who pulled me out of the dish pit to be a Prep Cook the following Spring. I wonder if I hadn't made that pork comment, would I have ended up in the professional kitchen at all. I'm sure I wouldn't have been able to gain three years cooking experience before attending the Culinary Institute of Canada at 18. Since then I had many mentors I can credit with shaping me as a Chef, but I got my start thanks to those two.
I was a proponent of the Farm to Table movement before I even knew it was a movement. Growing up, it was a way of life, and I wanted that to be obvious through my cooking style whether people personally knew me or not. I want the fare at 1809 Restaurant & Bar to reflect my upbringing. My goal is to serve the best available product, let its high quality speak for itself by accenting the natural flavourings, and cook it correctly! The local producers make it all possible. Without their premium product, my vision cannot be a reality.
We currently source products from about 10 farms. Some are certified organic, but all take part in organic practices, which is important.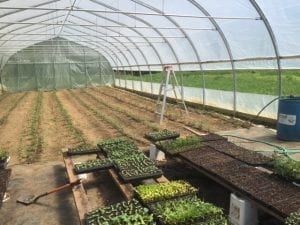 Terre Partagee Farm in Rogersville supplies us with vegetables for our Farm to Table Feature. The quality is genuinely out of this world! Rebeka and Kevin are a joy to work with. They are at the Chatham Farmers' Market every Saturday. They also operate a U-pick in at their farm. If you're looking for some of the best produce in the region, you won't be disappointed!
Our protein for the features comes from JP Gagnon Owner/ Operator of Springbrook Farms in South Branch. We visited JP's Farm recently and what an operation! If you're in the area, taking a detour to Springbrook Farm is a must. They are a licensed abattoir, meaning they can butcher all their animals on site and sell them direct to the consumer. They have a wide variety of products available at the on-site Butcher Shop! You can also find them at the Dieppe Farmers' Market.
This Farm to Table project is my baby. It has been about a year since I presented this vision to the company and it is exciting and energizing to see it come to fruition. I hope our new Farm to Table feature is something that locals and tourists alike can get behind. Make sure to like the 1809 Restaurant & Bar Facebook Page for updates.
The post 1809 Restaurant & Bar Farm to Table Feature appeared first on Giver on the River.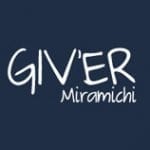 Giv'er Miramichi is about "What's up, what's new, what's happening". We are focused on building people up, supporting one another and celebrating our successes.