Get Hooked on Soffit Clips this Christmas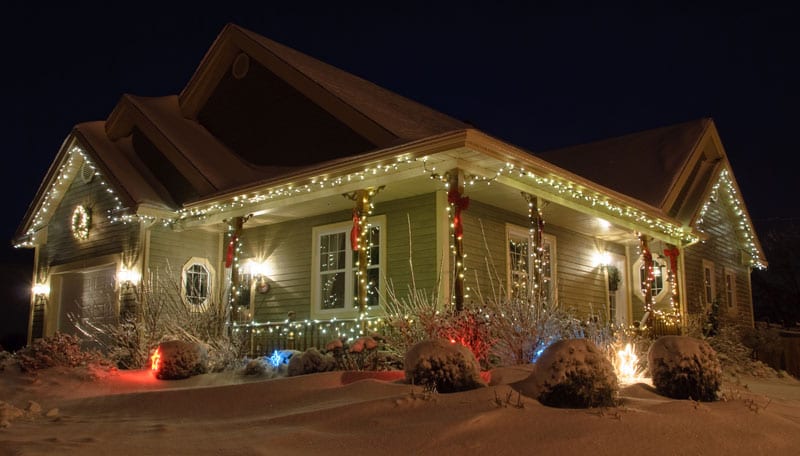 It's often said that necessity is the mother of invention and when Leo Lapointe had to replace his decorative light clips every Christmas because of their poor design, an idea came to him.
"I sat in the living room and began to build a better light hanger," Leo recalls. "I asked my mother for a bobby pin, then rolled the end and found it was very strong and would hold the weight of the lights."
This was the very first Soffit Clip.
"The only drawback was rust from any moisture accumulation. Soon I was thinking it would be much better in a plastic compound, lighter and rust free," Leo says "I began to draw and it would be years from the bobby pin to the new clip but undaunted, I continued toward my goal to create the Soffit Clip."
The mold was built, the patent procured and Leo had his first batch of Soffit Clips. But there was a problem, the clips were brittle and kept breaking at the loop.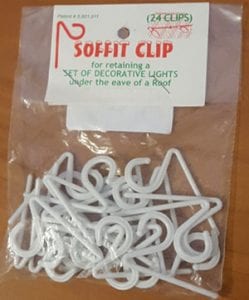 "I wanted the best quality Soffit Clip possible," Leo says. "So it was back to the mold maker to add a flat loop engineered for increased strength and flexibility."
Now the Soffit Clip was ready to be manufactured. This time from a UV Resistant White Plastic and flatter loop.
"Success! The New Brunswick firm Bouctouche Bay Industries (BBI Plastics), who poured the new Soffit Clips had great results with my re-engineered mold."
This plastic allows for year round protection from all weather conditions. Once the Soffit Clips are fastened under the eave there is no need for removal, the string of lights are protected and the clips are durable. At the end of the season, the string of lights can be slipped off with ease, or remain in place until the next year, making the workload lighter so Christmas can be brighter.
Now, years later Soffit Clips are available for purchase online and Leo has a string of satisfied customers from Alberta to Newfoundland.
Once you install these you too will be hooked! These durable clips are easy to install and strong enough for Christmas lights, wind chimes, bird feeders and more!
Soffit Clips can be purchased locally at Northumberland Co-op Supply Centre, 254 Lawlor Lane in Newcastle.
Soffit Clip is located at 25 West Point Road in New Mills, NB. For more information or to place an order telephone (506) 237-5405, email or visit their website at soffitclip.com.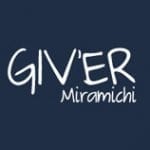 Giv'er Miramichi is about "What's up, what's new, what's happening". We are focused on building people up, supporting one another and celebrating our successes.