Family Research Hints Part III
This is the third part in a series from the Miramichi Genealogy Society. Click here to read Part II.
by Penny Creamer
Last month you learned of a few places where you can locate information you'll need to make your family tree grow. Now we'll provide a few more places for you to check.
Work/ hobby/ volunteer memorabilia
You may see them sitting on a mantle or mounted on the wall. They may be on a bookshelf or an entertainment centre. They may be packed in a box to be included in a yard sale. They are the plaques, trophies and awards that indicate the interests and accomplishments in people's lives, and with the passing of years other family members, with no interest in genealogy, no longer have a use for them. Gather up as many as you can find.
Census records
Census information is of prime importance, especially when using the descendant method of developing a family tree. Start with the 1851 Canadian Census (earlier in some places), locate the family you're interested in, and note the type of dwelling, name of spouse, names of children, ages, others living in the household, relationships within the household, origin (race), date of entry to Canada, occupation and health status. By 1861 (the next year of the Canadian census), you may find children living with only one parent (which normally indicates a death) or with no parents, or children no longer living with the family. It could mean the children moved away (possibly to work), got married and moved out, or died. You may find the missing children living next door with a spouse and children of their own. You may find an older daughter working (and living) in the home of a neighbour or an older son training as an apprentice (and living) with a potential employer. You may find a very young child listed where the "parents" are probably too old to have children, which would indicate that the child is really a grandchild. The census is one of the most important tools for establishing family relationships and connections. Keep in mind that the census was compiled by census takers (enumerators) who often made mistakes, didn't know how to spell, or just didn't really want to visit each home so just asked the neighbours what was happening. The information in the census, as with all other sources of information, is not necessarily accurate.
Church records
Church records, where they exist and are accessible, are another very important source of information. Baptism records usually include the child's full name, parents' names, sometimes race and/ or location of residence, birth date, baptism date, sponsor information (often relatives), and presiding priest or minister. Marriages often include full names of the wedding couple, where they are from, their parents' names, date and place of marriage, witnesses, and name of priest or minister. Deaths, not always recorded in the earlier years, can include parents/ children's names, place of burial, age, and cause of death. Death records can provide information on people who were buried with no tombstone or where a tombstone no longer exists.
Cemetery records
Cemeteries contain a wealth of information. Recorded on tombstones you often find, besides the name of the deceased, birth dates, death dates, the full name of a spouse (including birth and death dates), wedding date, children's names, origin, occupation, military information, hobby, organization or club involvement, etc.
Obituaries
An obituary can give you just about all the information you need to develop a sketch of the life of a person. It often includes place of birth, where he/ she was raised, different residences, names of parents, grandparents, spouse(s) and their parents, children and their spouses, grandchildren and their spouses, great-grandchildren, brothers, sisters, nieces, nephews, aunts, uncles, cousins, companions, friends, education, special training, occupations, military information, hobbies and interests, clubs and organizations, awards, etc. Entering information from just one obituary into a family tree can take well over an hour to complete.
Newspapers
Both current and old newspapers can provide a lot of detailed information on a person's life. Birth announcements, birthdays, school events, graduations, reunions, engagements, occupations, wedding and anniversary notices, sports articles, club and/ or organization promos, volunteer activities, community events, business or political articles, ads, obituaries (of course), and photos, etc. Someone in every family keeps these clippings. Keep digging until you locate that person.
Books by local authors
There are several books by local authors that can aid in your quest for family information. Some books focus on genealogy, others on people, others on locations, others on the history of certain areas, but all are worthy of your time and effort. Although it is a good idea to verify the information provided in such cases, work that has already been done by others can save you a lot of time by making family connections and showing you where to look for the information you want.
Other sources (government)
• Court records, including land grants and probated wills
• School records
• Ship lists and passenger lists
• Military information
• Occupation (government positions, such as postal offices, etc.)
• Provincial and National archive sites and Websites
NBGS-Miramichi Branch hopes you find this information helpful. Good luck with your family tree and take time to enjoy getting to "know" your ancestors.
If you would like to join us, we meet the fourth Tuesday of every month (except July, August and December) at the Chatham Library at 6:15 pm. Contact us at: NBGS-Miramichi, PO Box 403, Miramichi NB, Canada E1N 3A8 or visit our Website at: www.nbgsmiramichi.org
Next month you'll learn about identifying different sources of information.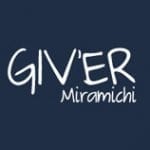 Giv'er Miramichi is about "What's up, what's new, what's happening". We are focused on building people up, supporting one another and celebrating our successes.