Miramichiers Who Giv'er! Meet Connie Doucet
by Anthony McLean
For nearly four decades Connie Doucet has been a resident of the Miramichi, giving back to her community in many ways including her work in nursing, her singing career and through her development of Hospice Miramichi.
Originally from Saint John, Connie moved to Bathurst in 1970 after spending summers there with family. She graduated from the Hôtel Dieu School of Nursing in 1975 and in 1978 she moved to the Miramichi.
Her career as a nurse started in Pediatrics in Bathurst. Then continued in Miramichi at the former hospital in Newcastle and at the Miramichi Regional Hospital when it opened in 1996. She started with Extra Mural in 1985. In total Connie worked for 12 years in hospital in Miramichi, six of those in the Palliative Care Unit at the Miramichi Regional Hospital, and 20 years in the community with Extra Mural. She is one of only 1800 nurses in Canada that has a Palliative Care Certificate and a 30 hour course through Grant MacEwan (now MacEwan University). She retired from Extra Mural in 2013.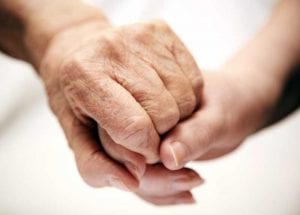 "I worked six years with families in the Palliative Care Unit, as well as many years in the community working with families who chose to keep their loved ones at home to die," Connie says. "I chose to focus on Palliative Care as it is extremely rewarding working with families and those at their most vulnerable. It's very emotional."
Connie hadn't planned on a career focused on Palliative Care. She first started as a young nurse in the Pediatrics Unit of the old Newcastle Hospital.
"An adult was transferred to pediatrics, she began actively dying and my supervisor came to assist me," Connie recalls. "She was dying with no family. My supervisor sat next to the woman, held her hand and said, 'I'm going to sit here next to you and hold your hand and I will not let go until God comes to take the other one.' I walked away thinking I wanted to do that type of nursing. Her actions that day changed my life."
From that day on Connie knew she wanted to focus her career on Palliative Care.
"It has given a big impact on my life and is very humbling, peaceful and spiritual," she says. "When it's my turn to die I hope to draw on the strengths that I witnessed when caring for the dying."
Connie helped Valerie Stewart's family when her father was in Palliative Care. She was one of the first staff members Valerie met and she quickly alleviated a lot of the family's concerns.
"She treated our dad with such gentleness, always called him by name and talked to him about each step of his care, even when he was semi-conscious," Valerie recalls. "She explained that like birth, death was a natural process. We were encouraged to talk to Dad, to touch him, to even sing to him."
Connie said their father needed to know his family would be okay if he let go and that they would take care of their mother and each other.
"We stayed with Dad around the clock. He was never alone, one of us was always there. We were made to feel welcome and consulted often. No question was left unanswered," Valerie says. "Our father's passing was very peaceful. Connie and the staff made an unbearable situation bearable."
Now Connie is always busy developing her vision for Hospice Miramichi, where she is employed as Executive Director and volunteers a lot of her spare time. Hospice Miramichi is a non-profit organization providing comfort, care and compassion to loved ones and their families facing a palliative diagnosis. Since July 2016 they have run a Day Hospice Program with six to eight people attending.
"The Day Hospice program is the first of its kind in NB and our services are free," Connie says. "We arrange for transportation, activities and volunteer support. Our goal is to have a Residential Hospice starting in the next three to four years and we need to raise $3.5 million to get it started."
Connie is heavily involved with fundraising endeavours like the weekly Chase the Ace at Northumberland Square, a Taste of Chocolate, the Home for the Holidays tours, the Hospice Shoppe and more.
"If you have to give part of yourself, give back to your community."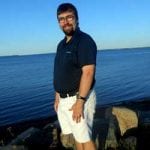 Anthony W.J. McLean is a Contributing Reporter for Giv'er Miramichi and in his spare time he enjoys digital photography, writing and travelling. He has lived in Miramichi and Saint John, but is proud to call Miramichi home.
Do you know a Miramicher who knows how to Giv'er? We are now accepting nominations for a new regular feature profiling people from the region who Giv'er in everything they do! From volunteer work to being successful business owners, the very best employees, parents, role models and more. If you know someone who constantly goes above and beyond to contribute to the community, we want you to tell us about them! Email your nomination to with a brief description telling us why you think this person deserves to be profiled. Look for more Miramichiers Who Giv'er in future issues!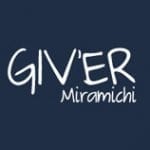 Giv'er Miramichi is about "What's up, what's new, what's happening". We are focused on building people up, supporting one another and celebrating our successes.