April 2017 Nutrition Events Sobeys in Douglastown

Ready for new meal ideas? Check out what your Sobeys Dietitians are up to this April in Douglastown!
Tuesday, April 11th 6-8 pm Healthy Cooking with Chef Brian Matheson ($15)
Enjoy a delicious meal prepared by our chef and get nutrition tips from our dietitian. Menu includes Mediterranean Oat Groat Salad, Pork and Apple Skewers, Wilted Spinach with sautéed Onions and Apple, and Wholegrain Almond Cookies
Wednesday, April 5th 10-11:30 am Baby Wellness… Introduction to solids (Free)
Come in for tips on making your own baby food and have the dietitian answer your questions on introducing solid foods to your child. All babies are welcome!
Tuesday, April 11th 1-3 pm Label Reading tour (Free)
Confused about reading labels? Looking for new meal ideas? Take a tour with the dietitian!
Tuesday, April 18th 6-7:30 pm NEW! Secrets for a healthier heart ♥ (Free)
Join our dietitian for a session all about eating for a healthier heart. Based on the new 2016 dyslipidemia guidelines.
Healthy Lifestyle Program (Free)
Learn how to lose weight the right "weigh". Ten (10) Week Program – Wednesdays from 10 am-12 noon starting April 19th
Tuesday, April 25th 6-8 pm Taste and Learn… Seafood! (Free)
Register for a class with our dietitian to learn new ways to prepare and enjoy seafood!
Individual Nutrition Counselling
Do you have questions about your diet? Want to know if you are making the right food choices? Book an individual session with your Sobeys Dietitian!
30 minute session $30, 60 minute session $80
Covered by some insurance plans. Talk to your dietitian to learn more.
To register for a class, visit our courtesy desk or contact Registered Dietitian Kayla Daigle, by email at or by phone at 778-0163 (voicemail) or 778-2404 (store)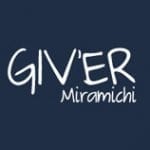 Giv'er Miramichi is about "What's up, what's new, what's happening". We are focused on building people up, supporting one another and celebrating our successes.