Canada's Forgotten Father – Peter Mitchell
In 1864 Peter Mitchell, a lawyer, businessman, and politician from Newcastle, took his place among the group of individuals who came to be known as the Fathers of Confederation. After 1867, he would be heavily involved in the early governance of Canada, as the first Minister of Fisheries and later as an independent member of parliament. Unfortunately, Peter Mitchell's contributions to our region, province, and country are largely forgotten, overshadowed by the deeds of others, and also obscured by Mitchell's own ill temper and the resentful attitude in later life. Now, in celebration of Canada's 150 birthday, Peter Mitchell is re-emerging from relative obscurity.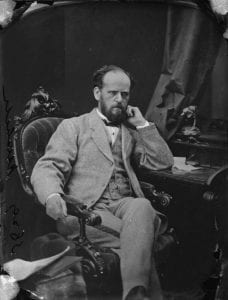 Led by the Friends of Beaubears Island, a project known as "Canada's Forgotten Father" is being supported by the Government of Canada, the Provincial Government, City of Miramichi, Regional Museum Network, Miramichi Historical Society, and the Highland Society. Events for this commemoration will centre around a theatrical presentation chronicling the unique episodes of Mitchell's life, and the figures he shared the local and national stage with.
Among the lead characters in this production, aside from Mitchell himself (played by Shawn McCarthy), will be Chatham Father of Confederation, John Mercer Johnson (played by Chris Matheson), Mitchell's legal partner and political ally, and Mitchell's wife, Isabella Carvell (played by Lisa Savage), an independent-minded woman who was preoccupied with religion. Other characters will include former NB Premier Sir Leonard Tilley (played by Sean Rule), artist and aristocrat Rachel Shaw-Lefevre (played by Heather Cox), Canada's first Prime Minster Sir John Macdonald (played by Lloyd Cameron), matriarch and Scottish pioneer Barbara Mittchell (played by Dorinda Glover), and a man who has been much in the news as of late – Governor Arthur Hamilton-Gordon (played by Neil Wallace).
The performance will travel throughout the province, beginning in Miramichi from April 28-30 at Théâtre Gilles Laplante – Carrefour Beausoleil. Tickets are available ($10) at Brookdale Flower Shop, Scott's Pharmasave, or by calling 624-4485.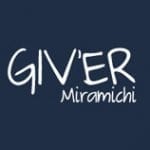 Giv'er Miramichi is about "What's up, what's new, what's happening". We are focused on building people up, supporting one another and celebrating our successes.