HARKINS: A Name to Remember
I wonder what John Harkins would think about the closing of the Harkins School complex this past December. I would like to believe he was impressed with the almost 150 years of education that Harkins Seminary, Harkins Academy, Harkins Academy High, Harkins Jr. High and Harkins Middle schools provided to students from across the Miramichi area. Perhaps John Harkins would, at the very least, reflect on why, where and when these schools had their beginning.
The establishment of Harkins Academy was the dream of John Harkins. Despite being brought up in Ireland, a country overrun by religious strife, he rose above sectarianism. Although denominational churches were current at the time, Harkins determined that the school he would support would not only be for children of his own Presbyterian faith, but for all the poor children of the community.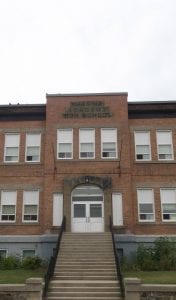 On July 7th, 1837, John Harkins died in Newcastle at the age of 47. On his death, Harkins established a trust fund for education. However, the money from the Harkins family did not finance public education in Newcastle until the school construction on the present school property in 1867, exactly 30 years after John Harkins' death. The original Harkins Seminary was of wood construction. It served for 26 years until it burned to the ground in 1893.
From funds remaining in the Harkins trust, it was replaced in 1894 by the stone building known as Harkins Academy. This structure did not take on its present appearance until 1909 when an architecturally-tasteful extension was added to the front of it. Although privately built, Harkins Academy was conducted as a public school from 1871 onward. Initially, the province paid nominal rent but later the church's interest in it was formally conveyed to the province.
A decade later, due to the overflow at the Academy, Harkins Academy High School was built in 1924 and included eight classrooms, a Home Economics and Industrial room. It would be extended in 1955 with a gym, additional classrooms, a Home Economics room on the first floor and an Industrial Department in the basement. The newly named Harkins Elementary would house both elementary and junior high students during the 1960-1961 school year. Classes for both would alternate between 8 am to 12 noon and 1 pm to 5 pm creating four hour school days.
Then, in 1961, Harkins Academy Jr. High was completed. Both the Jr. and High School buildings would later serve as Harkins Jr. High in 1972 and then would become Harkins Middle School in 1994. Finally, in 2016, the Harkins Complex would be closed in favour of the newly constructed K-8 Max Aitken Academy, signalling the end of an era after 149 years of Harkins.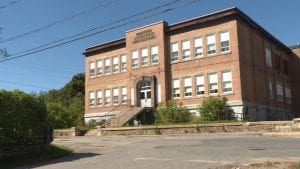 That brings us back to what John Harkins would be thinking after his namesake closed its doors. I am of the opinion that he would not only be proud of all the achievements of the Harkins Schools but completely satisfied that they offered a myriad of opportunities to so many Miramichi children.
When the '67 Grads (Centennial Graduates) meet and greet each other on June 30th in 2017, I have a feeling there will be a twinkle in Harkins' eyes as he looks down. Giving him the respect he deserves, it is important that all former grads honour his name by attending the '67 Grad Reunion and the many other graduate reunions to follow, ensuring that HARKINS will forever be a name to be remembered.
Sources:
Treadwell, Chris (A History of Harkins, Newcastle, N.B. 1993)
Wade, Karl (Our Miramichi Heritage Photos online site)
Provincial Archives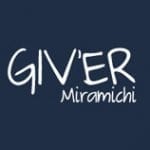 Giv'er Miramichi is about "What's up, what's new, what's happening". We are focused on building people up, supporting one another and celebrating our successes.