May 2017 Sobeys Nutrition Events Douglastown

Ready for new meal ideas? Check out what our Sobeys Dietitians are up to this month!
Monday, May 15th 6-8 pm Healthy Cooking with Chef Brian Matheson ($15)
Enjoy a delicious meal prepared by our chef and get nutrition tips from our dietitian.
Menu:
Peach and Arugula Salad with Crisped Goat Cheese, Asparagus and Chicken Pasta with
Avocado Sauce, Berries with Creamsicle Dressing
Tuesday, May 9th 6-7:30 pm Label Reading tour (Free)
Confused about reading labels? Looking for new meal ideas? Take a tour with the dietitian!
Cooking for better blood sugars (Free)
Are you trying to keep your blood sugars within normal limits and struggling in the kitchen to create healthy but tasty meals? Join our dietitian to learn how to properly plan meals and make simple swaps to make your family's favourite recipes better for you.
Reducing Sugar – Tuesday, May 16th 6-7:30 pm
Adding Fibre – Tuesday, May 23th 6-7:30 pm
Mediterranean eating – Tuesday, May 30th 6-7:30 pm
Wednesday, May 24th 6-7:30 pm Taste and Learn… Gluten Free! (Free)
Register for a class with our dietitian to learn new ways to prepare gluten free meals!
Individual Nutrition Counselling
Do you have questions about your diet? Want to know if you are making the right food choices?
Book an individual session with your Sobeys Dietitian!
30 minute session $30
60 minute session $80
Covered by some insurance plans. Talk to your dietitian to learn more.
To register for a class, visit our courtesy desk or contact Registered Dietitian Kayla Daigle, or 778-0163 (voicemail) or 778-2404(store).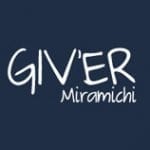 Giv'er Miramichi is about "What's up, what's new, what's happening". We are focused on building people up, supporting one another and celebrating our successes.