A Taste of Miramichi: Capers Pub & Eatery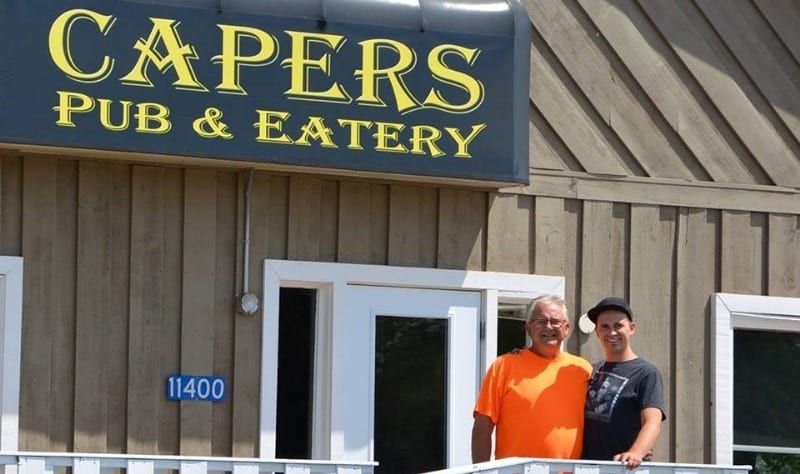 This year, Miramichi will enjoy four weeks of featured menus at 14 restaurants around the river.
A Taste of Miramichi, the Miramichi Chamber of Commerce's dining event, runs from May 15th until June 11th, 2017.
Each participating restaurant will showcase a three-course menu (with two options for appetizer, entree, and dessert) which their chefs feel represent their unique "Taste Of Miramichi".
We will be highlighting each restaurant's menu. Today owners Don and Brad MacLellan invite you to join them and their staff at Capers Pub & Eatery, located at 11400 Route 11 in Napan.
"The name 'Capers' is in reference to the pub owners' roots of Cape Breton Island, Nova Scotia. The owners also happen to be a father (Don) and son (Brad) team. The family's history is of Scottish descent (clan MacLellan), and one proudly displayed through hints in their decor at the pub. Through their quirky tastes, and attention to details, the duo has managed to create a very warm and welcoming place where the whole family can come and enjoy themselves. What we're all about … We serve pub food, there's no doubt about that! But we pride ourselves in our desire to take 'Pub Food' to the next level. We believe in using good ingredients, proper techniques, and loving what you do. We strive to showcase the 'best-of-the-best' for our nightly house parties. On our stage you'll find all your hometown heroes, as well as some extremely talented East Coast singer/ songwriters. We're not just a pub, we're a place where the entire family can come and enjoy themselves."
Capers Menu Options:
Appetizer
Cream of Fiddlehead Soup with in-house baked roll OR Fruit & Nut Salad of Spinach, blueberries, strawberries, red onion, walnut, goat cheese, raspberry vinaigrette.
Entree
Maple Glazed Bacon Wrapped Salmon (Atlantic Salmon, bacon, maple syrup, heirloom carrots, choice of starch) OR Apple & Cranberry Stuffed Pork Loin (Pork loin, apple & cranberry stuffing, pan sauce, heirloom carrots, choice of starch.)
Dessert
Acadian Sugar Pie, Simple, sweet, delicious.
($25 + Tax)
Come out and enjoy! For more information telephone: 506-352-2250.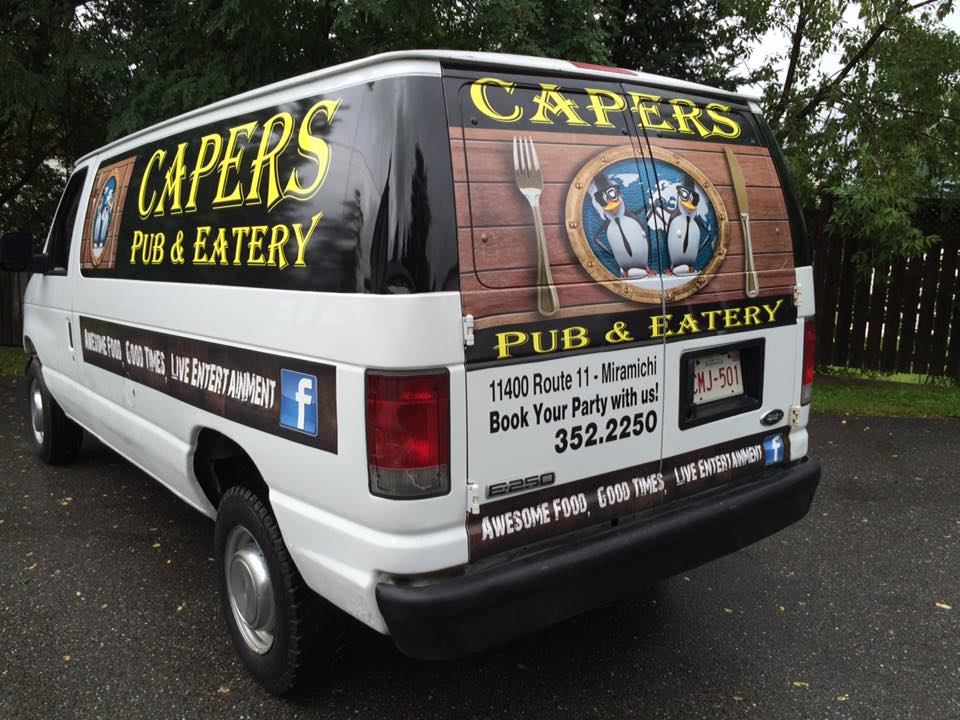 The post Introducing Caper's Pub & Eatery in A Taste of Miramichi appeared first on Miramichi Chamber of Commerce.