A Taste of Miramichi: Chatters Pub & Eatery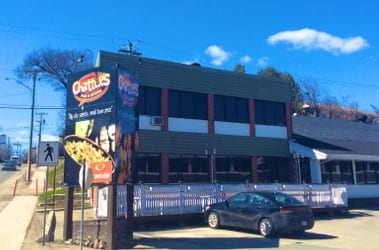 This year, Miramichi will enjoy four weeks of featured menus at 14 restaurants around the river. A Taste of Miramichi, the Miramichi Chamber of Commerce's dining event, runs from May 15th until June 11th, 2017.
Each participating restaurant will showcase a three-course menu (with two options for appetizer, entree, and dessert) which their chefs feel represent their unique "Taste Of Miramichi". We will be highlighting each restaurant's menu and sharing a video about them. First up is Chatters Pub & Eatery.
Owners Jae and Gin Lee invite you to join them at Chatters Pub & Eatery, located on Pleasant Street in the downtown Newcastle business district, next to the Econo Lodge. Chatters is dedicated to offering the freshest of Asian, Canadian and Korean cuisine.
Chatters Pub & Eatery's Menu Options:
Appetizer
3 Pieces of Crunchy Fried Shrimp Wraps Or 3 Pieces of Salmon Satays
Entrée
Shrimp Lo Mein Or Chicken Souvlaki Platter
Dessert
Homemade Carrot Cake Or Deep Fried Ice Cream
($25 +tax)
Come out and enjoy! For more information telephone 773-6280.
The post Introducing Chatters Pub & Eatery in A Taste of Miramichi appeared first on Miramichi Chamber of Commerce.