A Taste of Miramichi: King George Bed & Breakfast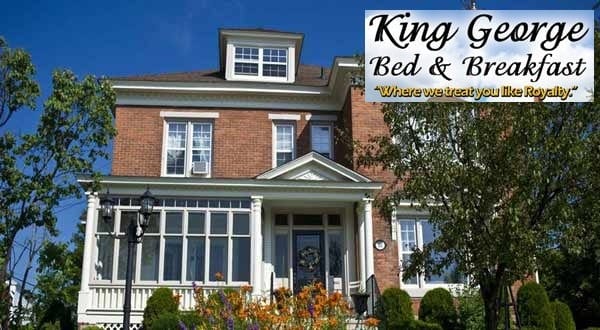 This year, Miramichi will enjoy four weeks of featured menus at 14 restaurants around the river.
A Taste of Miramichi, the Miramichi Chamber of Commerce's dining event, runs from May 15th until June 11th, 2017.
Each participating restaurant will showcase a three-course menu (with two options for appetizer, entree, and dessert) which their chefs feel represent their unique "Taste Of Miramichi".
We will be highlighting each restaurant's menu and sharing a video about them. Today owner Sara MacInnis invites you to join her and her staff at the King George Bed & Breakfast.
"Located at 561 King George Highway in the historical district, and minutes from Beaverbrook House and Ritchie Wharf, this Bed & Breakfast is within close proximity of French Fort Cove and Beaubears Island Interpretive Centre. A complimentary breakfast is included with your stay, as well we offer a delicious variety of entrees and desserts from our kitchen. Our Taste of Miramichi menu offers a little something for everyone! Come on in and enjoy a great meal in our relaxed atmosphere."
King George Bed & Breakfast's Menu Options:
Appetizer
A Salad of Greens and Purples (cucumbers, cherry tomatoes, pickled red onion, feta cheese, mustard and rice wine vinaigrette) OR Chowdah (lobster, scallops, fingerling potatoes, bacon, potato broth, chives)
Entree
​Crispy Herb Crusted Atlantic Haddock with roasted potato, garlic and lemon aioli OR Maple Roasted Chicken with ​summer savoury stuffing and gravy​
Dessert
Rhubarb Crisp OR Flourless Chocolate Cake
($40 + Tax)
Come out and enjoy! For more information telephone 506-352-0557.
The post Introducing King George Bed & Breakfast in A Taste of Miramichi appeared first on Miramichi Chamber of Commerce.