"The Very Best!" Car Show in Atlantic Canada
In 1994, the Goodie Shop Restaurant decided to host a car show. This was not just any car show — in keeping with the restaurant's 50s and 60s décor, this was the Golden Oldie Car Show — allowing car enthusiasts a chance to come together and talk about their first love, antique cars. The first year saw 62 Goldie Oldie cars displayed for public viewing. Rock 'n Roll music filled the air and the crowd enjoyed the afternoon immensely.
The following year, the Newcastle Business Association came on board to expand the car show to a whole weekend filled with fun and entertainment for the whole family to enjoy. Thus, the Rock 'n Roll Festival was born.
In the past 23 years, the car show has seen hundreds of cars from all over. All cars 25 years or older are classified as antique cars and are welcome to the show, including Hot Rods and Street Rods. And this year, the Golden Oldie Car Show is very excited to welcome the Canadian Hot Rod Tour to the show!
The best part of the Golden Oldie Car Show is catching up with local car owners and meeting new car owners and their "babies." And remember, the Golden Oldie Car Show is not just for car owners; all visitors to the show are encouraged to vote on their favourite car for the People's Choice Award.
The Golden Oldie Car Show offers many prizes for car owners including the Long Distance Award where the car owner who has travelled the farthest receives a prize, the Bad Luck Award where the car owner with the worst luck travelling to the show receives a prize, and of course the Car Owners Choice. There are also first, second and third prizes for each category: 1950 & Under, 1951-1992, Hot Rods & Street Rods 1950 & Under and Hot Rods & Street Rods 1951-1992.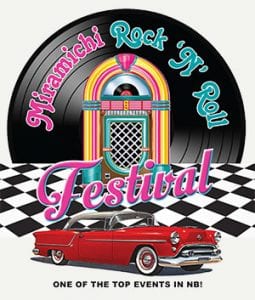 You can pre-register your car(s) for the Golden Oldie Car Show by stopping in to the Goodie Shop Restaurant or calling the restaurant at (506) 622-3078. Registration is $20. All registered car owners are invited to join us at our Meet and Greet Friday June 30th in the Big Tent.
The Golden Oldie Car Show is all about having fun and reconnecting not only with the local community but with the era of Rock 'n Roll. So come on out to celebrate yet another year of great music and classic cars and relive the 50s and 60s with us!
The post "The Very Best!" Car Show in Atlantic Canada appeared first on Giver on the River.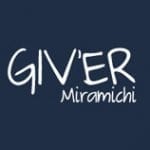 Giv'er Miramichi is about "What's up, what's new, what's happening". We are focused on building people up, supporting one another and celebrating our successes.