Headless Nun Tour Returns in 2017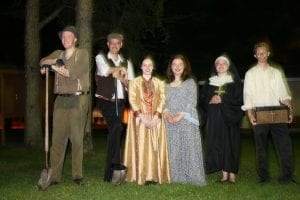 The "Dare the Dark with the Headless Nun Tour" returns for the 2017 season to continue to terrify the denizens of the Miramichi, as well as visitors from far and wide.
Hapless souls are invited to test their bravery journeying through the eerie woods of French Fort Cove, and learn of the fabled Acadian treasure and the Headless Nun that is said to guard it.
The legend of the brave Sister Marie Inconnu continues to spread even to this day. The cove has become known as a haunted place where it is said that restless spirits yet roam. Though many years have passed, the legend persists. Every once in awhile a strange event occurs in the cove, and while most people simply dismiss them, this summer you could bear witness to the cove's true horrors.
Come hear of a past filled with frightening characters and ghastly ghouls. Join eccentric yet enthusiastic tour guides, match wits with fanatical yet determined treasure hunters, as well as lepers, lunatics, weeping widows and perhaps even the Nun herself. A word of warning though, once you enter the Nun's woods, you'll never leave the same!
Tours run from July 3rd until the end of August every Monday, Wednesday, and Friday. Tickets are $10 per person and the experience begins at the cove parking lot by the playground at 9pm. If you wish to reserve your place in advance call (506) 622-8526.
Become a part of the Nun's legend, soak in the history, enjoy the interactive characters, and experience the natural beauty of the French Fort Cove – but be warned, for you could become the Nun's next victim.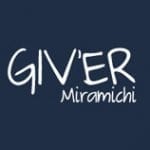 Giv'er Miramichi is about "What's up, what's new, what's happening". We are focused on building people up, supporting one another and celebrating our successes.