A Taste of Miramichi: Riverside Pub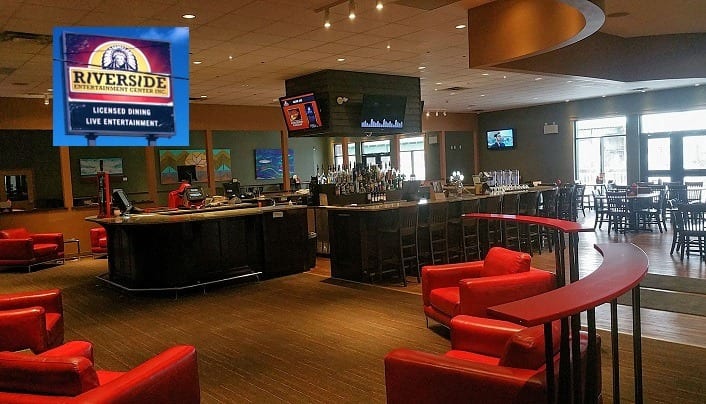 This year, Miramichi will enjoy four weeks of featured menus at 14 restaurants around the river.
A Taste of Miramichi, the Miramichi Chamber of Commerce's dining event, runs from May 15th until June 11th, 2017.
Each participating restaurant will showcase a three-course menu (with two options for appetizer, entree, and dessert) which their chefs feel represent their unique "Taste Of Miramichi".
We will be highlighting each restaurant's menu. Today Tracy and her staff invite you to join them at Riverside Pub, located at 2546 King George Highway in Douglastown.
"Riverside Pub is a friendly, fresh, gaming lounge that takes your entertainment experience up a notch. Open daily from 10 am to 2 am. A full range of Atlantic Lottery products are available. Pub food daily from 11 am to 11 pm, and Breakfast served all day on Saturday & Sunday. Enjoy a drink or a good meal with an amazing view of the Centennial Bridge!"
Riverside Pub Menu Options:
Appetizers $9.99 each
Zambuka Flame Kissed Escargots with mushroom and melted parmesan cheese OR Spinach salad with watermelon, feta cheese, toasted almonds, and topped with bacon wrapped water chestnuts and then drizzled with a Raspberry Blush vinaigrette
Mains
A 6oz Atlantic Salmon fillet, stuffed with Pesto, placed on asparagus spears, and then wrapped in puff pastry $21.99
OR
An 8 oz "Tower Hill" Striploin, grilled to perfection, served on top of a pillar of Potato Au Gratins, caramelized onions, and mushrooms $22.99
Dessert $5.95
Strawberry Shortcake Cake, served with a Strawberry compote sauce.
Come out and enjoy! For more information telephone: 506-773-6100.
The post Introducing Riverside Pub in A Taste of Miramichi appeared first on Miramichi Chamber of Commerce.