Beaubears Island Tours All Day – August 26th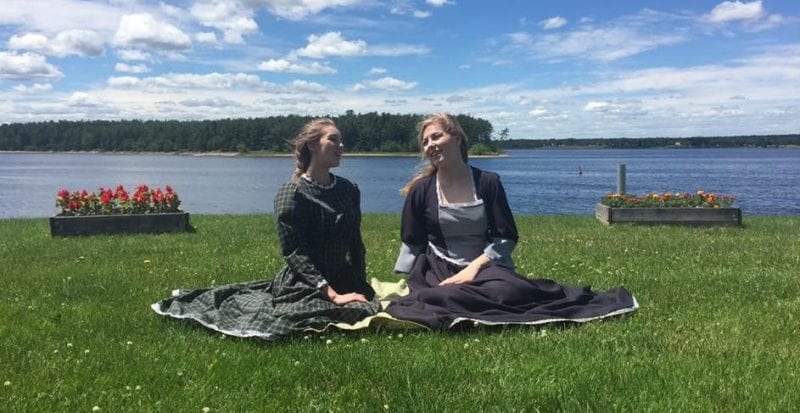 As our summer season once again draws to a close, Friends of Beaubears Island will be hosting our annual Tours All Day event, consisting of a full day of historical tours, every hour on the hour, on Saturday August 26th at 10 am, 11 am, 1 pm, 2 pm, and 3 pm for just $10. Watch history unfold before you on this unique adventure on Beaubears Island.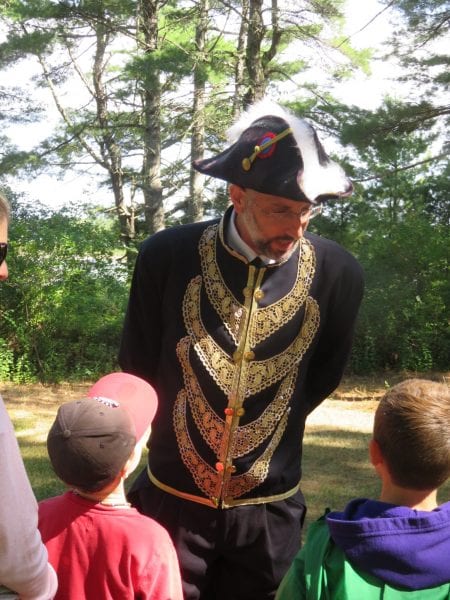 Through thousands of years the island has seen marked change and transformed with the arrival of each new era. Initially, it served as a centuries-old Mi'kmaq meeting ground for trade and the sharing of information and stories.
The First Nations knew the island as Quoomeneegook, or "island of pines". By 1755, in the midst of the Acadian Deportation, Marquis Charles des Champs de Boishébert brought fleeing Acadians to Beaubears Island and the surrounding lands. The encampment was known as "Camp D'Esperance", but it became a place of great despair for those who settled, when promised supplies never arrived.
In the decades following the Acadian tragedy, Beaubears Island's shipyard bustled with activity under the tutledge of busuinessmen like James & John Fraser, Joseph Russell, and John Harley & George Burchill. Today, Beaubears Island is the only untouched shipbuilding site left intact in Canada. Traces of slips, wharves and foundations are visable, and old growth pines, lilacs, vegetation and wildlife have reclaimed the bulk of the ground.
On August 26th, guests will learn about the tragedy of Camp D'Esperance and the Acadian Deportation, William Davidson's first English-speaking settlement on the Miramichi, the shipbuilding success that Beaubears Island saw in the 18th and 19th centuries, and the Island's role as home for many people throughout the years. Historical characters, including an Acadian mother, Commander Boishébert, Sarah Davidson, Charlotte Taylor, James Fraser, Ann Agnes Russell, George Burchill, Florence McKane, and J. Leonard O'Brien, will be on the Island, eager to tell their stories. This is a wonderful opportunity to connect with local history and learn more about the origins of the Miramichi area.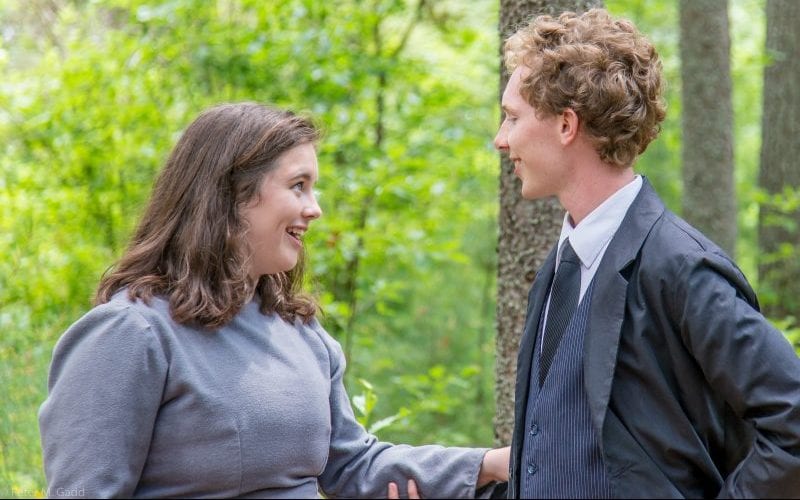 As an added attraction, at 1 pm the Great Duck Race will be taking place in Bicenteenial Park. This annual event is held in support of five local not for profit agencies: Camp Sheldrake, Miramichi SPCA, Volunteer Miramichi Inc, Glenelg Youth Alliance and Miramichi Youth House. Take advantage of this unique opportunity to support these worthwhile causes, watch the exciting race, and visit the Island and its myriad of characters.
Our ferry boat, the Barbara Ann, will be leaving from the Beaubears Island Interpretive Centre at the times mentioned, and tickets can be purchased inside the Centre. It is the last chance of 2017 to see our full cast of characters bringing history alive; an opportunity not to be missed. To make reservations, or to access additional information regarding our other services, call the Beaubears Island Interpretive Centre at (506) 622-8526 or email us at . You can also access additional information about us on our website: www.beaubearsisland.com. We hope to see you there!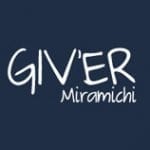 Giv'er Miramichi is about "What's up, what's new, what's happening". We are focused on building people up, supporting one another and celebrating our successes.