The Maritime Motorsports Hall Of Fame Inc 2017
The Maritime Motorsports Hall Of Fame Inc 2017 Induction Ceremony was held November 18 at the Loyalist Inn, Summerside PEI, where ten new inductees were formally recognized for their significant contribution to their area of Motor Sports.
Congratulations to two local individuals who were inducted into the Hall of Fame, Cyril Hall from Whitney, and James Cowie of Doaktown.
CYRIL HALL, Whitney, NB
Stock Car Promotions/Track Announcer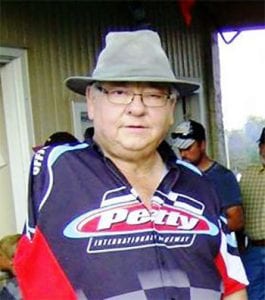 Avid Race Fan!
Stockcar racing was a large part of Cyril's life. In 1981 he announced his first two race events at River Glade Speedway. He studied the tapes that were prepared by the Racing Workshop for announcers. He went on from there to be the announcer you needed at every conceivable Speedway in New Brunswick until 2015 when he retired from Petty International Raceway. He also announced at the re-opening of the newly rebuilt Riverside International Speedway in 2006. Cyril provided announcing and commentary for races shown on local cable channels, written newspaper articles and press releases of weekly racing results, worked car show booths and emceed numerous year end award banquets.
Words that Describe His Career:
Knowledgeable – Cyril could likely tell you what make of car every maritime stock car driver ever raced.
Prepared & Professional – He was usually seen long before race time
Working the pits – talking to drivers and crews finding out the latest developments to relay to the fans during the night.
Dedicated – 35 years involvement in the sport. His voice has been heard on public address systems at most tracks in the Maritime Provinces.
JAMES COWIE, Doaktown, NB
Competitor Drag Racing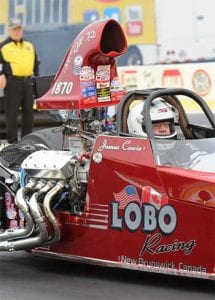 James started drag racing in 1972, winning various local, divisional and national events. Someone once said that he was like a "lone wolf", the Spanish translation for that is "lobo" so that was the name he put on his cars. He built and did the work on the cars himself except for the rear quarter panels and the roof. James Cowie is one of the Maritimes most recognized drag racing names. He is active in IHRA and NHRA as well as local Eastern Canadian ET Bracket circuits.
His resume includes winning the Super Comp title at the 1991 NHRA Winston All Star Race, Rockingham, North Carolina and the 1994 Quick Rod title during the IHRAs Northeast Nitrous Nationals at Epping, New Hampshire. He figures he spent about 2 ½ to 3 months a year travelling around North America to participate in races.
"Lone Wolf,  Doaktown, NB one of the most remarkable Sportsman drag racers in all of Canada." Add to that he campaigned two race cars; the word "dedication" comes to mind.
The Maritime Motorsports Hall Of Fame Inc is now accepting nominations for 2018 Inductees. If you, or someone you know, would like to nominate an individual or group that has excelled in their area of Motor Sports, contact the office for detailed instructions and a nomination form. www.maritimemotorsporthalloffame.com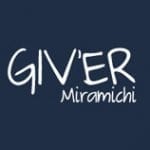 Giv'er Miramichi is about "What's up, what's new, what's happening". We are focused on building people up, supporting one another and celebrating our successes.