Balcony Roof Window Now Available
Wow check out this new Balcony roof Window from Velux.
Balcony in seconds
Terrace – a door to the outside
Top half opens like a traditional roof window
Add extra daylight, fresh air and direct access to the outdoors with these innovative windows. Choose CABRIO if you'd like to add a balcony to your home or choose a roof terrace window to make use of unused roof space.  Call Paul today!  Northumberland Timber Mart, 254 Lawlor Lane,  Miramichi. Tel: 506-627-7722   www.northumberlandcoop.ca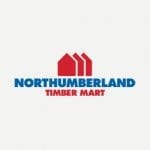 Northumberland Co-op is a hardware and building supplies store operating under the Timber Mart banner. They also have a garden centre in the summer, and are located at 254 Lawlor Lane in Newcastle, Miramichi.