Change Miramichi to host the 2nd annual Miramichi Food Truck Festival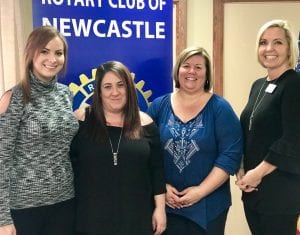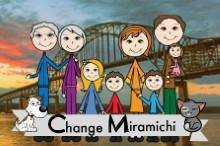 The Newcastle Rotary Club was pleased to have (Pictured Left to right) Samantha Fairweather, Executive Director of the Miramichi Youth House, Jennifer Arseneault, Shelter Manager of the Miramichi SPCA and Kim Hotton, Executive Director of Volunteer Miramichi Inc. as our guest speakers at our regular weekly general meeting.
Together along with Karen Arseneault the Executive Director of the Glenlg Youth Alliance they have formed Change Miramichi – A collective group of non-profit organizations who have joined together to fund raise and promote positive change within the Miramichi.
The ladies announced the upcoming 2nd annual Food Truck Festival that will be held at the Water Ford Green on October 13th, 2018. Last years festival was a wonderful success and they are hoping to add dessert trucks to the already great line-up of food trucks to the event! Rotarian Stacey Sutherland (right) is shown thanking the group for their great presentation.