Dr. Keenan meVersion2.0 Personalized Lifestyle Medicine Practice with a focus on the Ketogenic Diet
Keto and LCHF – You may have heard these terms buzzing around the Miramichi lately, or perhaps you've heard about it online or in the news.  So what is keto and LCHF?  Keto is a whole foods diet and is based on the principals of how our ancestors have been eating for generations.
A ketogenic diet is based on low carbohydrate and high fat foods (LCHF).  On a low carb diet, you minimize your intake of sugar and starch.  As you do this, the levels of insulin which is a fat storage hormone, drop in your blood.  This increases your body's ability to burn fat.  It makes you feel more satisfied and reduces food cravings.  Scientific studies prove that low carb diets make it easier to lose weight and control diabetes.
What do you eat on a keto diet?
Real food… Meats, eggs, fish, plants grown above the ground and natural fats like butter.
What do you avoid on a keto diet?
Boxed and processed sugar filled foods… Bread, pasta, potatoes, cookies, cakes, sweets


What are the medical benefits?
improvement and reversal of Type 2 Diabetes
improved hypertension, acne, migraines
less heartburn
control of seizures and epilepsy
improvement in Polycystic Ovarian Disease
improved cholesterol levels
helps with sugar addiction by decreasing cravings
Neurologic conditions like ADHD, Alzheimer's, Parkinson's, MS, Concussion
Miramicher's tips about starting the keto diet?
Eat when hungry until you are full (but not stuffed)
Drink plenty of water and fluids
Eat slowly
Keep meals simple
Avoid fake low carb foods
Limit eating out
Enjoy that keto is flexible
Go easy on yourself!

What do Miramichi followers like about keto?
Mental clarity
Increased energy
Delicious recipes
Not being hungry all the time
Improved sleep
No afternoon naps
Metabolic flexibility

Is this for me and how do I get started?
If you have diabetes, high blood pressure or are breastfeeding, you should consult with your physician.  As you begin a keto diet your requirements for medications will change in the first couple of weeks and it is important to have medical supervision during this time.
How do I get started?
I currently have two weekly keto programs underway on the river.  I have a waiting list for upcoming programs and hope to start another soon.  I will be hosting further presentations and Keto Workshops in the upcoming months.  I am accepting clients for individual health consultations regarding the Keto lifestyle and other preventive health concerns.  For further information check out my facebook page at MeV2 or feel free to email me at to set up a phone call to see if I can assist you on your road to wellness.
Upcoming Events
Saturday March 3.  Join Dr Keenan for free Live streaming of the Low Carb Conference from Colorado.  Top researchers in the field of Keto and Low Carb diets will be presenting. The sessions run from Noon until 9 pm. Free entry. Basement of River of Life Assembly, 345 Beaverbrook Road. Feel free to drop by to watch an episode or two or to simply chat with Dr Keenan. Full schedule of events will be available on Dr Keenan's facebook page.
Tuesday March 6. 7 PM. Facebook Live at Dr Keenan's page. meV2.  Review of the key take away points from the Colorado conference.
Saturday March 10 and follow up March 17th. 10:15 am. Health Class 101. Review the recommended screening guidelines for health. Have your blood drawn for screening tests for diabetes, cholesterol and inflammation. Follow up for health Class 202 to review your lab data.  Cost $100. Optional $20 for body fat analysis. Location CrossFit Pound.  Register by emailing .
Monday March 12. 7 pm facebook live at meV2. Review of Keto/low carb nutrition the basics.
Saturday April 14. Keto/low carb workshop and cooking basics.  Email for further information.
Saturday May 12. Screening and panel discussion of the documentary, The Magic Pill.  Location to be announced.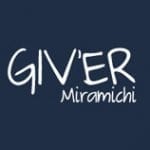 Giv'er Miramichi is about "What's up, what's new, what's happening". We are focused on building people up, supporting one another and celebrating our successes.