Are you ready for another 10 Weeks of SOUPS ON?!
Soup's On is a Greater Blackville Resource Centre (GBRC) project that offers Free Meals and community spirit throughout the greater Blackville area. Various organisations and churches in the area take part by hosting a free community luncheon.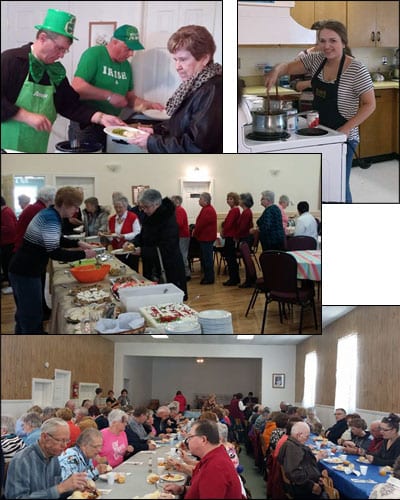 Here are the upcoming dates, locations and hosting organizations:
Feb 27:  St. Raphaels, Blackville
March 06: Knights of Columbus, Derby
March 13:  St. Agnes' Anglican Church, Gray Rapids
March 20:  United Church Hall, Blackville
March 27:  Voice of Hope Ministries, Upper Blackville
April 03:  Miramichi Fellowship Centre, Blackville
April 10:  Upper Blackville Baptist Church, Howard Rd
April 17:  Holy Trinity Anglican Church Hall, Blackville
April 24:  Catholic Women's League Hall, White Rapids
May 01:  Blackville School Culinary class, Blackville School
"We are seeing 60 – 100 people in our community taking part in the "Soups On Again" program each week," says GBRC Founder & President, Rev. Albertine LeBlanc. "Soup's On has proven to be a very positive experience for the people of our community. It has encouraged many of our seniors and shut-ins to come out to enjoy a meal and socialize."
The lunches are free, however donations are accepted at the door to help support the program. This program is made possible with the assistance from community groups, volunteers, churches and students.
GBRC thanks all of the organizers and volunteers for their partnership and enthusiasm, who have worked diligently on a minimal budget serving anywhere from 60-100 people a week.
The free luncheons are open to ANYONE and EVERYONE to come and have a meal and socialize. Anyone wishing to volunteer to cook, serve, or organize, please contact one of the hosting organizations listed above, or Joy Underhill at 843-9024.
Bring your friends, elders or someone that just needs to get out of the house and have a say with old friends or meet new ones!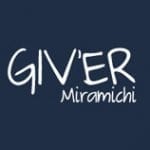 Giv'er Miramichi is about "What's up, what's new, what's happening". We are focused on building people up, supporting one another and celebrating our successes.