Newcastle Rotary Ribfest Latest News!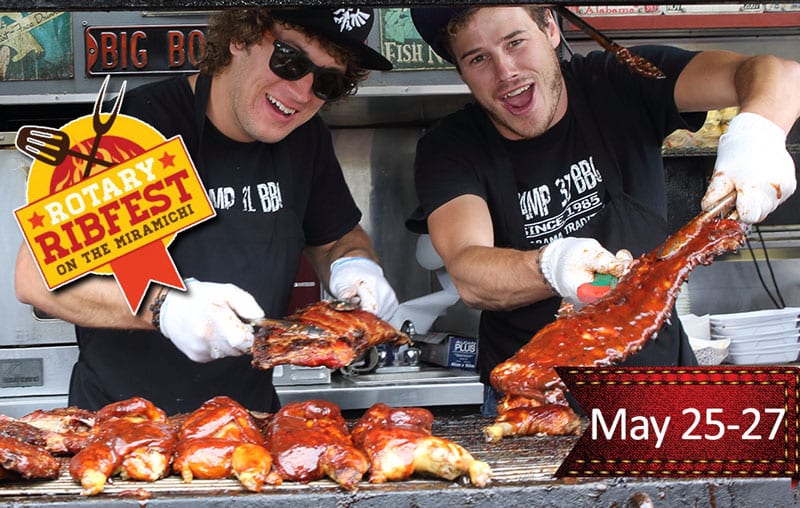 NEW THIS YEAR – HOT TENT PARTY!
The Rotary Club of Newcastle would like to announce their first ever "RIBFEST HOT TENT PARTY" on May 25, 2018 starting at 7:00 PM.  Enjoy our new larger heated beverage tent and listen to live music featuring the Terry Whelan Band all while chowing down on the best ribs the Professional Pit Masters have to offer. Free admission and amazing prizes awarded every hour BUT you must be there to win and be at least 19 years of age.
Like – Share and stayed tuned for more exciting Ribfest Weekend news on our website: www.rotaryclubofnewcastle.org

VOLUNTEER!
We are looking for volunteers to help out with tasks such as setting up, taking down, ground maintenance, drink servers greeters and selling tickets. The hours are flexible; the event times vary, so you can choose to stay all day or for a few hour duration. The minimum age for volunteers is 16. It is perfect time to meet new people and participate in a community oriented event. Volunteers are the backbone of the Miramichi Ribfest and their contributions are essential to the continuation of festivals like Ribfest and a vibrant community. Volunteers can contact: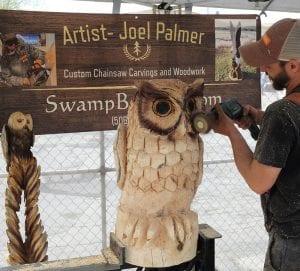 VENDORS WANTED!
If you are a small business selling crafts, food, wood working, jewellery, clothing, accessories and everything in between then this is the event for you! Respond today – we would love to hear from you, and we ask that you please email us at  so that we can send you an application form. Thank you for your interest in being part of the 2018 Newcastle Rotary Ribfest!

BECOME A SPONSOR!
The Newcastle Rotary Ribfest creates an experience where attendees discover new and tasty food, fun team activities, live entertainment, and support a variety of local community organizations. Our past and future supporters help our organization provide SERVICE ABOVE SELF as all funds raised at Ribfest support Rotary projects and services right here in the community. We are looking forward to welcoming you back!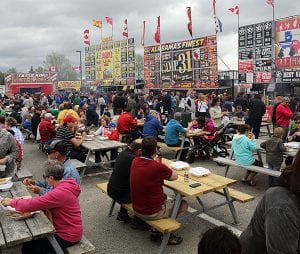 Newcastle Rotary Ribfest Supporter
Advertiser Fee – $250.00
The sponsor gets a 24" X 32" sign placed at the site and noted on the Rotary Club of Newcastle web page, Facebook and Instagram sites.
Foosball Sponsor – $ 300.00
The sponsor pays the entrance fee for a Foosball team and is acknowledged on the Rotary Club of Newcastle web page, Facebook and Instagram sites.
Entertainment Sponsor – $750.00
The sponsor gets the signage noted on the Rotary Club of Newcastle Logo Sheet placed at the entertainment stage and noted on the Rotary Club of Newcastle web page, Facebook and Instagram sites.
Please contact the  for information on how you can become a 2018 Ribfest Sponsor