Immigration and the Future of the Miramichi Economy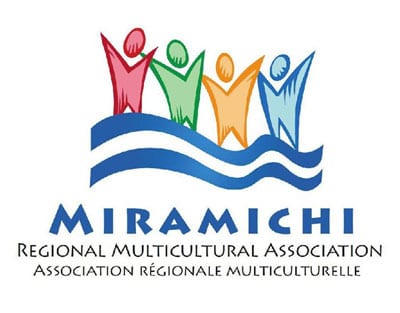 On Monday, April 23, 2018, the MRMA and NBMC will be co-hosting a public forum on immigration. We will be focusing on the Miramichi, and the role that immigration might be able to play in our economy today, and in our future. Anyone with questions about the Canadian immigration system should absolutely attend. Honest debate and tough questions are part of a healthy community and a healthy democracy, and this event is designed to allow for such things. We live in interesting times, and immigration is a hot topic around the world. So instead of watching it on T.V. or reading about it on a phone, we are inviting people to become a part of what's happening right here in Miramichi.
DATE: MONDAY, APRIL 23, 2018
LOCATION: RODD HOTEL
TIME: 6:00 PM TO 8:30 PM
EVENT: IMMIGRATION AND THE FUTURE OF THE MIRAMICHI ECONOMY
PROGRAM: PRESENTATION BY DAVID CAMPBELL (FORMER CHIEF ECONOMIST OF N.B.)
-AUDIENCE QUESTION AND ANSWER PERIOD
-PANEL DISCUSSION WITH IMMIGRANTS TO MIRAMICHI AND MIRAMICHI BUSINESSES WHICH EMPLOY IMMIGRANTS
-ROUND TABLE DISCUSSIONS
-CALL TO ACTION BY LOCAL STAKEHOLDERS
A selection of complimentary international appetizers will be served.  Open to the public. No registration fee. Simultaneous translation will be available.
***********************************************


Le lundi 23 avril 2018, l'ARMM et le CMNB accueillera un forum public sur l'immigration. Nous allons nous concentrer sur la région de Miramichi et sur le rôle que l'immigration pourrait jouer dans notre économie aujourd'hui et dans notre avenir. Quiconque ayant des questions sur le système d'immigration canadien devrait absolument y assister. Un débat honnête et des questions difficiles font partie d'une communauté saine et d'une démocratie saine, et cet événement est conçu pour permettre de telles choses. Nous vivons à une époque intéressante et l'immigration est un sujet brûlant dans le monde entier. Donc, au lieu de L`écouter a la télévision ou de la lire sur un téléphone, nous invitons les gens à participer à ce qui se passe ici, au Miramichi.
DATE: LUNDI 23 AVRIL 2018
LIEU: RODD HOTEL
HEURE: 18h00 à 20h30
ÉVÉNEMENT: L'IMMIGRATION ET L'AVENIR DE L'ÉCONOMIE DE MIRAMICHI
PROGRAMME: PRÉSENTATION DE DAVID CAMPBELL (ANCIEN ÉCONOMISTE DE N.B.)
QUESTION D'AUDIENCE ET PÉRIODE DE RÉPONSES
PANEL DE DISCUSSION AVEC DES IMMIGRANTS ET DES ENTREPRISES AU MIRAMICHI
QUI EMPLOIENT LES IMMIGRANTS
DISCUSSIONS DE TABLE RONDE
APPEL À L'ACTION DES PARTIES PRENANTES LOCALES
UNE SELECTION D' HORS-DÒEUVRES INTERNATIONAUX COMPLIMENTAIRES SERONT SERVIES
OUVERT AU PUBLIC, AUCUN FRAIS D'INSCRIPTION, UNE TRADUCTION SIMULTANÉE SERA DISPONIBLE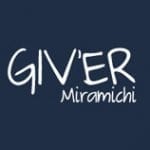 Giv'er Miramichi is about "What's up, what's new, what's happening". We are focused on building people up, supporting one another and celebrating our successes.