EBH Garden Club Plant Sale
The EBH (Escuminac, Baie Ste. Anne, Hardwicke & surrounding area) Garden Club is having a Plant Sale on Saturday, June 9th, 2018, from 10 am to 2pm. Rain or Shine.
The sale will be at the Father T.A. MacDonald Community Hall in Bay du Vin.
Items for sale include Vegetable Plants, Perennial & Annual Flowers, Houseplants, Herbs, Trees, Flowers for Headstones, Potting Soil, Garden Accessories and more.
Posted by: EBH Garden Club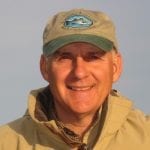 Brad Burns has avidly pursued striped bass, brook trout, Atlantic salmon and a host of other game fish for over 50 years. He is the author of the L.L. Bean Fly Fishing for Striped Bass Handbook, and with John Cole co-authored Fly Fishing for Saltwater's Finest in addition to this latest book Closing the Season. Brad has also written for many of the best known fly-fishing publications.