Mother's Day Tea for Spotlights and Sequins Competitive Dance Team
There will be a Mother's Day Tea at Tyra's Infinity Centre on Saturday, May 12, 2018 from 2pm – 4pm. Tickets are $10.00 each and are available at Country Floral, Miramichi Honda, Renous Convenience and Tyra's Infinity Centre.
Local musicians Terry Whelan, Wade Hallihan and Nancy Sturgeon will be on hand to entertain as well as members of the Nelson Doyle Dancers and Spotlights and Sequins dance troupes. There will be a door prize and 50/50 draw, tickets for sale on a Mother's Day basket as well as a silent auction. A photo booth will be available to capture memories of the day and refreshments and desserts will be served.
This is a fundraising event for members of Spotlights and Sequins competitive dance team who are travelling to San Diego, California in July to attend the DancerPalooza dance convention. DancerPalooza is one of the largest dance festivals in the United States. The weeklong event brings top professional choreographers, master teachers, professional dancers and young dance students together under one roof. The Spotlight and Sequins competitive dancers will have the opportunity to dance and study alongside industry leaders such as Travis Wall (So You Think You Can Dance), Mandy Moore (So You Think You Can Dance and Dancing With The Stars), Derek Hough (Dancing With The Stars), Nick Lazzarini (So You Think You Can Dance), Twitch (So You Think You Can Dance and The Ellen DeGeneres Show) and many more.
Spotlights and Sequins is under the direction of Nancy Hutt who is celebrating 25 years of teaching dance on the Miramichi. She has travelled with countless students to dance conventions all over North America and believes there is a lot to be gained by attending such events. "To be able to workshop with some of the best in the business is such a great opportunity for these dancers", says Hutt. "With Dancerpalooza they get to experience a week long intensive program in a style of dance of their choice. Contemporary, ballet and jazz funk are some of the styles they can study during the week. Their days are long, sometimes dancing 8 -10 hours a day, but my students are always enthusiastic and appreciate where they are, what they are learning and who they are rubbing shoulders with."
Many local businesses have donated items for the silent auction, Mother's Day basket and door prize. "We want to thank everyone who has helped us with this event. We have some great items up for grabs and we are hoping to see a great crowd come out and support this ambitious group of dancers. They certainly appreciate the support and are eager to entertain you with songs and dances," says Hutt.
The Mother's Day Tea is an all age's event and is sure to be an entertaining afternoon. There will be a limited number of tickets for sale at the door so get your tickets early. Doors open at 1:30pm with the entertainment kicking off at 2:00pm.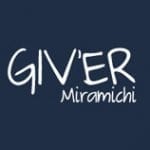 Giv'er Miramichi is about "What's up, what's new, what's happening". We are focused on building people up, supporting one another and celebrating our successes.