Outdoor Safety Tips by Miramichi Ground Search and Rescue
Miramichi Ground Search and Rescue (MGSAR) is a group of approximately 50+ volunteers who are on call 24/7/365 to respond to calls for lost or missing persons. They cover a large area from Boiestown to Neguac and Mount Carleton Provincial Park to Richibucto, one of the larger search areas in the province. They respond to lost or missing person incidents in the Miramichi area and also assist in other team searches across the province
There are 10 volunteer Search and Rescue teams in New Brunswick. During 2017 MGSAR members volunteered in excess of 6000 volunteer hours towards training, public events and Searches
The MGSAR team has been rebuilding over the past three years, the team has nearly tripled to approximately 60 active members on the team, MGSAR is the only GSAR team in the Province with their own Base (the former CFB Base Chatham Fire Station) and last summer they acquired a new 32-foot Mobile Command Post.
In 2016, MGSAR submitted a funding application to the National Search and Rescue Secretariat in Ottawa which was successful and it resulted in the establishment of the New Brunswick GSAR Training Center for the Province at the MGSAR Base, it will also provide a number of basic, advanced and specialized training courses, free of charge, to all 10 GSAR teams in the Province. As a result of some additional funding this Spring, the NB GSAR Training Center/MGSAR also acquired 6 kayaks and safety equipment, a Multi Purpose Logistics trailer and gear/equipment for low angle Rescue training/extraction.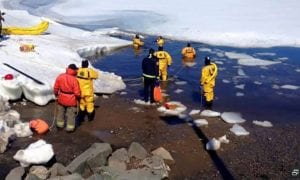 This increase in volunteer numbers can be attributed to a number of proactive steps taken over the past year: increased visibility by Team members at community events, articles in local newspaper/ magazine and radio stations, update to the team website and Social media sites and half a dozen Information Sessions held throughout the year.  The team has a goal to recruit an additional 12 – 15 members in the up-coming year, they already had a dozen new applicants attending the Basic Searcher training session on April 27/28th
New Members are wanted from all the communities within the MGSAR search area of responsibility. Applicants must be 18 years of age, complete a membership application and provide a Police Clearance certificate.
MGSAR provides training free of charge, training includes Map and Compass, GPS, Orienteering, Survival, Tracking, First Aid, CPR, Searcher, Team Leader, Search Manager, Lost Person Behavior as well as a number of other related SAR courses. Training ensures that new and current members are equipped to deal with any emergency, especially medical situations, in remote areas, situations often encountered during searches for lost and missing persons.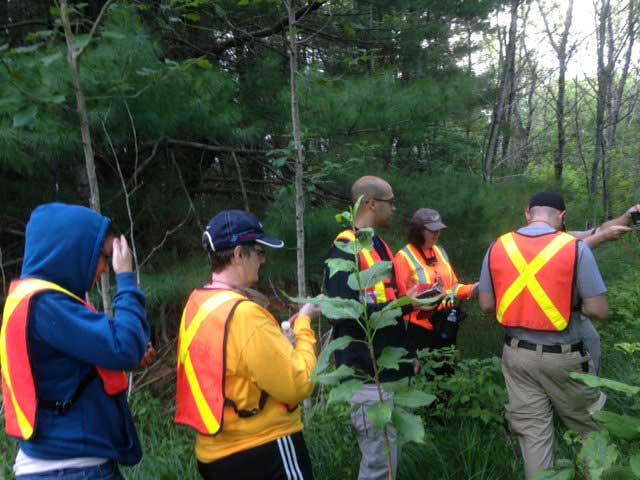 MGSAR members also conduct a number of safety presentations for youth under the Adventure Smart Program, presentations include: Survive Outside, Paddle Smart, Survive Outside (winter), Survive Outside (Snow Machine) and Hug-a-tree & Survive.
Each year MGSAR members travel to schools and Community events for these Adventure Smart presentations, they will also be offering a number of these courses during the Training Center Open-House (date to be determined).
MGSAR is also developing a number of instructors for Map & Compass and also GPS presentations where later in the year they hope to be able to provide this training, at a minimal cost, to the general public.
MGSAR is also developing a safety bulletin for people who work and play in New Brunswick's great outdoors, this Bulletin will be on the Teams website and will also be handed out at a number of community events. Some tips include:
Never travel alone
Always let someone know where you are going and when you plan to return
On trips/outings over 24 hours you should complete a Trip Planner and leave it with a family member or trusted friend. A Trip Planner can be obtained from any GSAR team or online and the information it contains is very useful to police and GSAR Teams should you have a mishap and become injured or lost.
Be Prepared, carry bug spray, sun block and any medication you may require
Wear appropriate seasonal clothing as the weather can change quickly.
Wear proper footwear if you are going for a hike or walk
Carry a small First Aid kit
Stay hydrated, carry extra water supply
MGSAR can also provide a list of suggested items to keep in your back pack at all times, including: flashlight, emergency blanket, tape, knife, fire-starter, snack/energy food, string/rope, garbage bag and toilet paper
Have a noise-maker on your pack to warn wildlife that you are in the area, attach whistles to your vests/backpacks, jackets etc.
Don't panic if you become lost or dis-orientated
Stay safe and have fun
Carry a large garbage bag in the bottom of your backpack, not only will it keep your gear dry when you set your gear on the ground but it can also be used as a ground-sheet, or tear a hole in a bottom corner and use it as a poncho
Carry multiple triangular bandages, many first aid uses included to stop bleeding, bind splints and use as a sling
Stamp out a Distress signal (SOS or HELP) in sand or soft snow, you can also use rocks or wood or any debris (Seaweed is good)
If you spot a search plane or helicopter, wave your jacket or bright material (emergency blanket) to gain their attention, or make yourself appear bigger by laying on the ground and moving your arms and legs as if you were making a snow angel
Increase your odds of being spotted from the air by staying in an open area and not under trees
If a search helicopter lands near you, do not approach the aircraft as this could be dangerous, wait until a crew-member or searcher approaches you
Batteries in cell phones do not last very long especially in the cold and if you are using your phone for directions/maps. Take a compass or GPS with you
If you can start a fire, it is a great light beacon for Searchers during a night search, create smoke during the day by adding damp grass/ damp brush or other material to your fire
If you have a whistle, blow it at frequently to help Searchers locate your position
There are many methods to start a fire: matches, lighters, flint/steel, bow/stick, the sun (if you have a magnifying glass) and even the spark from your engine if you have an ATV/snow-machine
A shelter/wind-break can often be made from material around you
Don't sit/lay on damp ground, build a "Nest" from branches, logs, dry grass etc.
Don't panic/be patient. If you are lost the Police or Ground Search and Rescue will eventually find you
Always wear a hat or cap, protection from sun in summer but also prevents heat loss in winter
Learn how to read a map and to use a compass/GPS
After dark, don't wander around, find a dry spot and settled down for the night
For more information visit www.mgsar.ca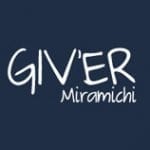 Giv'er Miramichi is about "What's up, what's new, what's happening". We are focused on building people up, supporting one another and celebrating our successes.