Annual Doaktown Fair – August 3rd to August 6th, 2018
Annual Doaktown Fair – August 3rd to August 6th, 2018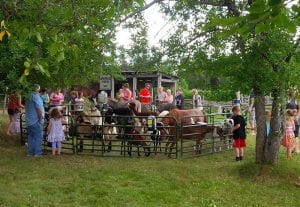 The following schedule below is a tentative line-up of activities currently being planned for this year's Doaktown Fair to be held from August 3rd to 6th, 2018. We would encourage all non-profit groups, churches, and other organizations to add to the fun by planning a
special event of their own to add to this program.
For further information or to offer your help with any of these activities, please contact Linda Gaston (365-7054) or Doreen Parker (365-0392).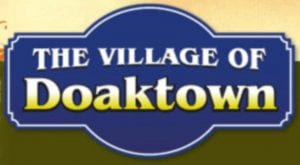 This old-time country fair features something for everyone to enjoy.
Activities include a country jamboree, breakfast at the Doaktown Legion, prize bingo at the catholic church hall, a dance at the Legion and many country fair events at the arena.
Events at the arena include a touch truck event, petting zoo, pony rides, traditional games, and displays of home baking, crafts and vegetables. Enjoy old-time favourite games such as wooden bottles and cats, and also the top shooter.
Friday, August 3
10 am – 4:30 pm Special Activities at the Doaktown Library
4:30 – 6:00 pm Cold Plate Supper (St. Thomas United Church)
7:00 pm Annual Country Jamboree (Doaktown Legion)
Saturday, August 4
7:00 – 11:00 am Breakfast (Doaktown Curling Club)
9:00 am – 1:00 pm Vendors Market (Doaktown Curling Club)
Noon – 5:00 pm Family Day (Doak Provincial Heritage Site)
6:00 pm Dinner Theatre (Doaktown Legion)
Sunday, August 5
TBA Ecumenical Church Service (Community Park)
TBA Performance by the Community Choir
9:00 pm Nite Lite Parade and Fireworks
Monday, August 6
TBA Award of Prizes (Nite Lite Parade)
For more information or visit: http://www.discoverdoaktown.com/and  "View" and "Like" on Facebook: https://www.facebook.com/pg/VillageofDoaktown/