The New Brunswick Genealogical Society (NBGS) Miramichi Branch has been active on the river for 27 years, having been formed in April 1991. The group meets eight times a year on the fourth Tuesday of the month at 6:15 pm at the Chatham Public Library. Meetings are not held in June, July, August or December. Members of the public are welcome to attend any meeting.
NBGS Miramichi's mandate is to promote the collection, preservation and accessibility of genealogical and heritage records through projects pertaining to genealogy and heritage. We do this by promoting education of members and the general public in the Miramichi area.
To promote education, our monthly meetings alternate between general genealogy discussions enabling members to share their expertise gained through their many years of research as we find we learn from each other and special programs and/or speakers. At our most recent meeting on May 22, our special guest speaker was David Laskey from Saint John, New Brunswick, who is the Provincial President of NBGS. His topic was Adoption in New Brunswick and his personal journey to find a sibling who had been placed for adoption. This was an especially timely topic in light of the New Brunswick government's decision to open Adoption records effective April 2018. Although by the time he began his search, Mr. Laskey found his sibling was deceased, he shared his very personal and emotional journey to Newfoundland where his sibling had been placed and meeting his sibling's friends and co-workers who shared stories and photos with him.
Our next Branch meeting will be September 25th at 6:15 at the Chatham Public Library.
Upcoming Events
Miramichi Irish Festival – Research Room
Once again this year, NBGS Miramichi Branch will be participating in the Miramichi Irish Festival. We will be at Rodd Miramichi on Friday, July 20 and Saturday, July 21, from 10 am to 5 pm. Branch materials (census records 1851-1901, cemetery and church records, obituary books, etc.) as well as many other publications and numerous family histories will be available for research purposes. Branch members will be on hand to offer assistance.
Irish Research Workshop
Friday, July 20, Mary Anne Riordon Barry will be giving a workshop on researching your Irish Roots. This workshop will be held at the Chatham Public Library from 1:30 to 4:30 and is open to the public.
Mary Anne and her husband Allan were on the Board of Directors of the original Irish Festival and she and Allan each chaired several committees for the festival's formative years. The CanIrish Harmony tin whistle logo was created in their living room in collaboration with two other festival workers. The huge COME CELEBRATE YOUR HERITAGE road signs were designed by them as well.
Since retiring and moving back to her roots in Pokeshaw on NB's north shore Mary Anne's time has been well used as curator of the Irish Gallery in the new Museum of Founding Cultures in Grande Anse.
The 3-hour workshop she will present on July 20th is entitled "Searching Your Irish Family….especially those from County Cork." A handout of materials will be given along with an explanation of Irish records and many resources (email addresses, ordnance maps, DNA map, books etc.) to assist your search. Those planning to attend are asked to bring family notes and a laptop so that they can do some research as well.
Genealogy Tour of Ireland
Mary Anne Riordon Barry's fourth organized tour to Ireland is scheduled for September 30 to October 14, 2018. The tour is planned so that an hour can be taken away from the usual tourist routes and onto side roads to allow passengers a chance to visit a region as close as possible to where their ancestors came from. Your family records should be sent to Mary Anne so she can integrate your spot of family origin into the itinerary. Dance shows, dinners, Cobb River cruise, castles, city tours, full breakfasts, many dinners, nice hotels…..they are all included!
Enquiries and booking can be made at You can contact Sabine at 1 506 622 1100 at the Douglastown office and she will send you Mary Anne's contact information. The maximum number of passengers is 28.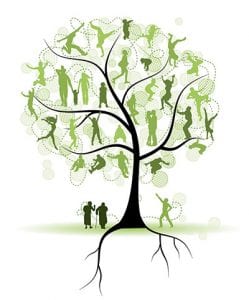 Posted by: Giver Miramichi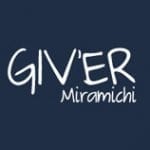 Giv'er Miramichi is about "What's up, what's new, what's happening". We are focused on building people up, supporting one another and celebrating our successes.