Summer Reading on the River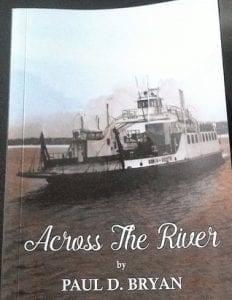 by James M. Fisher
While there is plenty to do and see in the Miramichi, make some time to explore some of the excellent books penned by Miramichi authors as well as some books about the area. There are works of fiction as well as biographies and memoirs on this year's list. The Miramichi area has produced many prolific authors, and the list below is by no means exhaustive, but representative of the most recent books of the past year or so.
Miramichi is home to a number of authors, including Wayne Curtis, whose newest book is Homecoming: The Road Less Traveled. The book's thirteen stories, many interrelated, contain the idea of returning to a place either one has escaped from or returning to in order to make amends with those from the past.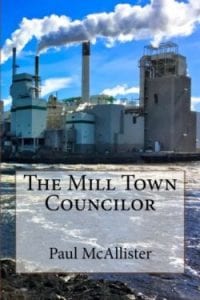 Another local author is Paul McAllister, whose book The Mill Town Councillor, is a rollicking fictional story about Clem Powers, who comes into some insurance money by shady means, but turns to doing good for the community. It's definitely worth a read!
Miramichier Robert McKay is back with another self-published volume of personal stories to follow-up on his 2010 book The Back Road. The Back Road and Beyond contains further recollections of Mr. McKay as he grows up in the Newcastle area and progresses into adult life.
Another enjoyable read about growing up in the Miramichi area in the 1950s and 60s is Paul D. Ryan's Across the River. Most enjoyable is reading about the amateur rock n roll group the author was a part of. Also, the author worked on the ferry that crossed the Miramichi before the Centennial Bridge was opened.
If you like fishing, particularly fly fishing for salmon, then Doug Underhill's biography of renowned fly-tier and Miramichi River salmon conservationist Bryant Freeman entitled Bryant Freeman: All Things Fishing will appeal to you. By the way, Doug is well-known as the author of The Miramichi Dictionary, a small yellow book that without it, no visit to the Miramichi is complete. It makes for a great souvenir as well!
For music lovers, there is Susan Butler's For the Love of It: 60 Years of the Miramichi Folksong Festival. The Miramichi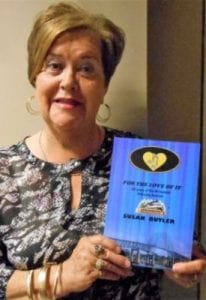 Folksong Festival has been held continuously for 60 years now, making it the longest standing folk song festival in Canada. Susan has been its director (and a performer) for the past 35 years and is a true "Miramichier" if there ever was one. She has compiled the Festival's history as well as her own in this self-published book.
You'll find many of the above titles in various places around town, as well as on http://Amazon.ca and Chapters-Indigo. Enjoy the Miramichi even more by getting to know some of its local authors!
James M. Fisher is a Miramichi resident who enjoys reading and reviewing books both local and international. You can read reviews of the above books and more at his blog, www.MiramichiReader.ca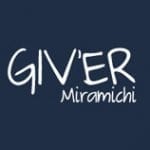 Giv'er Miramichi is about "What's up, what's new, what's happening". We are focused on building people up, supporting one another and celebrating our successes.