1st Annual Napan Show and Shine
1st Annual Napan Show and Shine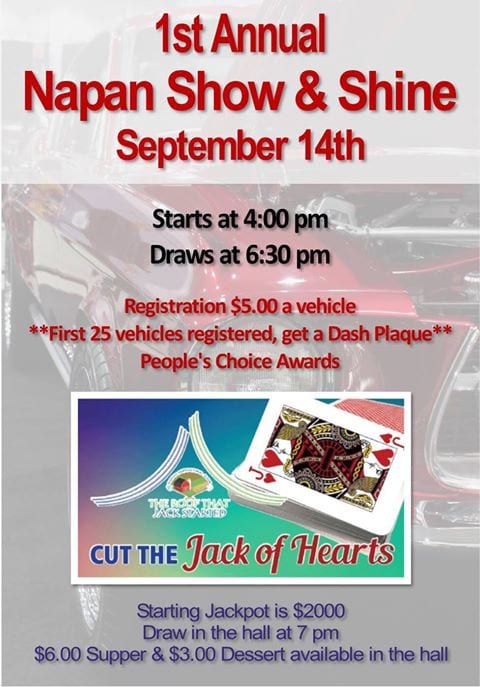 The 1st Annual Napan Show & Shine will be held on  Friday, September 14th, 2018 at the Napan Community Hall, 224 South Napan Road, in Napan. It starts at 4:00 p.m. with the draws at 6:30 p.m.
Registration is $5.00 a vehicle, and the first 25 vehicles that are registered get a dash plaque – People's Choice Award!!
"The Roof The Jack Started" Cut The Jack Of Hearts
Starting Jackpot is $2,000.00
Draw is in the Napan Community Hall at 7:00 p.m.
$6.00 for Supper and $3.00 for Dessert (in the Napan Community Hall)
More details can be viewed at: http://napan.ca/show/roof.php or on  Facebook at: https://www.facebook.com/roofthatjackstarted/
or https://www.facebook.com/napanagriculturalshow/