The Fall 2018 Issue of Giv'er Miramichi Magazine is Here!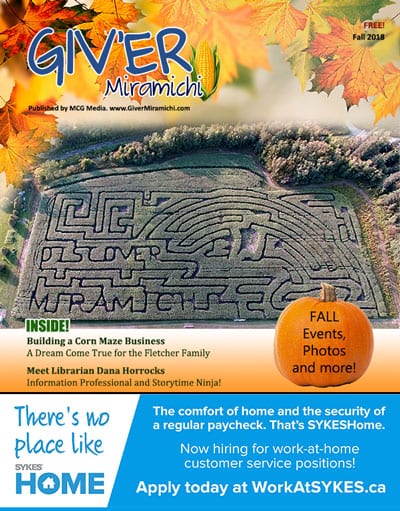 The Fall 2018 Issue of Giv'er is in the mail this week and is available at locations around the region, and also online at: https://www.giverontheriver.com/magazine/
In this issue you'll find:
• Fall Events from around the region – and some Christmas events too!
• St. John Ambulance Therapy Dog Orientation & Evaluation coming up in November.
• Dickison's Pharmasave – A look back at the history of this locally owned and operated pharmacy.
• Autism Walk & Family Day
• A Book Review on Homecoming: A Road Less Travelled
• Electronic Screen Syndrome: The Learning and Behavioural Side Effects on Children
• Meet Miramichi's Newest Librarian: Dana Horrocks
• Building a Corn Maze Business – A Dream Come True for the Fletcher Family
• Angels Remembered Tree Lighting Fundraiser
• The Salvation Army – Opportunities to Give this Christmas
(note: in the printed version of Giv'er the dates for the Christmas Kettle Campaign should read Nov 19th to Dec. 24th).
• Here We Grow, City Hall Updates, Photo Submissions, and more!
Visit www.giverontheriver.com where you'll always find good news, and positive, uplifting stories!
You'll also find current and past issues of Giv'er Miramichi magazine, the Mighty Miramichi River Guide, a list of locations to find our publications, and a place to submit your stories and photos.
Submit now for the Christmas Issue – Deadline is November 7th, 2018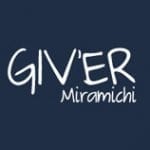 Giv'er Miramichi is about "What's up, what's new, what's happening". We are focused on building people up, supporting one another and celebrating our successes.